After the Top 16 was announced by the W.A. De Vigier in March, now the Top 10 finalists for this year's Award are published. The winners will be announced in early June!
We are particularly proud to see our portfolio company Annaida Technologies in the Top 10 and wish them and all the Top 10 Startups and Entrepreneurs, the very best for the last stage of this competition.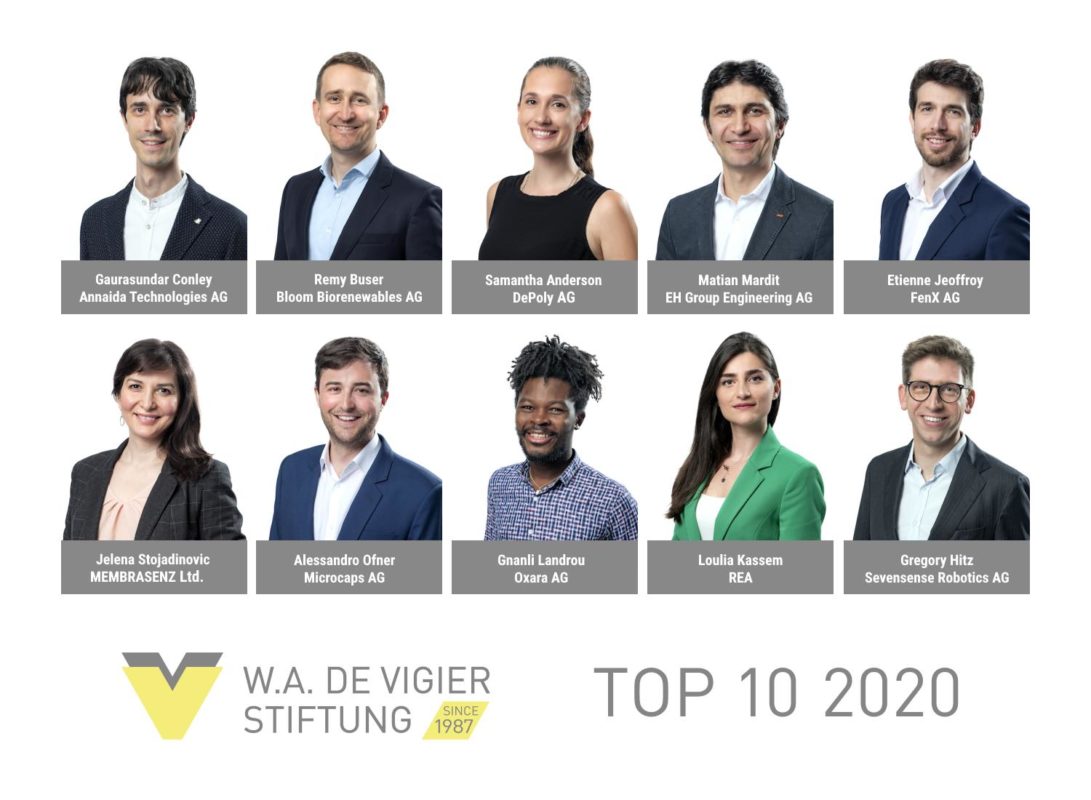 About the W. A. De Vigier Foundation
Since the foundation's establishment in 1987, the goal of the W.A. de Vigier Foundation has been to actively invigorate business development and further provide direct financial support (à fonds perdu) to young people with innovative business ideas wishing to build performance and growth oriented businesses in Switzerland. The great track record of W.A. de Vigier Award winners is particularly notable in the Top 100 Swiss Startup ranking: The top spots are regularly occupied by previous W.A. de Vigier Foundation Award winners.
About HEMEX
HEMEX AG is a privately-owned Swiss investment and consulting company headquartered close to the Basel global life sciences hub, with its main focus to bring innovative drugs, medical devices and in vitro diagnostics to the market. HEMEX specializes in supporting early-stage start-ups, offering tailored solutions to accelerate the project into a successful and sustainable business. Additionally, HEMEX helps start-ups in their efforts to find non-dilutive and dilutive funding. More at https://hemex.eu/