Following up on our diversity series, this time we would like you to meet two of our newest additions to the team, Yaozi and Mohamed. Two energetic young people who are always looking for new challenges. Would you like to know a little more about their lives and how they just ended up at HEMEX? They are enthusiastic people to work with. We are so pleased to have them in our team!
Yaozi
"Creer es Crear"
Yaozi is a marketing communication specialist. She was born in Vila-real in Spain, then moved to Nicaragua (Latin America) and Mexico for a short time before she returned to Spain again. Yaozi is interested in marketing, journalism, and public relations and this is why she chose to focus on Media studies. She enjoys exploring new areas and broadening her horizons. Soon after her University graduation, she moved to Australia where her aim was to improve her English. Her excellent communication, cultural competency and even-tempered personality enabled her to easily integrate into the society. During her stay in Australia, Yaozi travelled to various locations across the country where she ended up meeting her husband.
Six years ago, Yaozi moved to Switzerland with her husband to start a new chapter in their lives; she learnt German and pursued her dream job in communication and marketing. Initially, Yaozi started working in jobs where she had direct contact with customers, which was a great opportunity for her to improve not only her German but also her personal communication skills. To fulfill her dream job, she enrolled in a Master's program in Health Science, where she was exposed to various life sciences areas.
Yaozi joined HEMEX last July and she works in the Marketing and Communications team. She is a social media specialist, responsible for setting up and optimizing company pages within each social media platform. She also helps in the PR and marketing activities of HEMEX. With her soft skills, she provides support to current and prospective customers.
Yaozi believes that working at HEMEX was a turning point in her career for many reasons. Joining HEMEX gave her the opportunity to build relationships with people from different cultures. This job also allows her to work in various teams including clinical operations, business development and engage with multiple startups.
Yaozi speaks Spanish, Catalan, English, and German. On a personal level, Yaozi loves to travel, read and go hiking especially since she moved to Switzerland where she loves exploring the incredible landscape. She misses her family and friends in Spain but is frequently able to visit them. Yaozi sees her parents as her role models. From them, she learnt the importance of being a hard worker and is very passionate about what she does.
We asked Mohamed to sum up Yaozi in one word, and he said that for him Yaozi is SOCIABLE.
Mohamed
"
a vida não é facil but teamwork makes the dreamwork
"
Mohamed is a Pharmacist/Neuroscientist by training. He was born in Aswan in the South of Egypt. When he was 17 years old, he moved to Cairo to study pharmacy. Once he finished his degree, he decided to explore different areas in pharmaceutical sciences, where he worked in a pharmacy and in quality control. However, he wanted to continue his academic career and found motivation to do a Masters in pharmacology and toxicology.
The real change in his life came when he decided to do a Ph.D. in biomedical sciences. Mohamed is a very motivated young scientist, and he has always had a willingness to gain knowledge in different areas. For this reason, he decided to study in Coimbra, Portugal. Mohamed assembled a group of scientists to study how single-gene mutation could lead to several behaviour and synaptic problems in mouse models. He generated a mouse model and found that deleting a specific gene from the chromosome led to the mice developing an autistic phenotype.
Choosing a different career path and changing the background area of your studies is very challenging. However, Mohamed not only succeeded in doing this, he also exceeded the expectations. Since finishing his PhD project, the team in Coimbra has really evolved, and they have received several awards and funding.
He started to work at HEMEX in the Clinical Operations team precisely a month ago. He decided that he would like to learn how the industry works, and he thinks that at HEMEX he has a great opportunity to grow. He explains how important it is for him to work at HEMEX and work in such an innovative and agile field. Mohamed tells us that HEMEX offers a lot of job roles that you can be involved in. You can get to experience how Marketing and Sales, Financing, or business development works.
At HEMEX, we are thrilled to have Mohamed in our team. Mohamed speaks English, Arabic, and Portuguese. Since he started, he has brought the team a well appreciated fresh approach. He is very good at problem-solving, and he is always ready to help wherever he is needed. For Mohamed his family is very important, he tries to visit them at least twice per year. As a part of our diversity series, we asked Juan to sum up Mohamed in one word. He said that for him, Mohamed is DEDICATED.
About HEMEX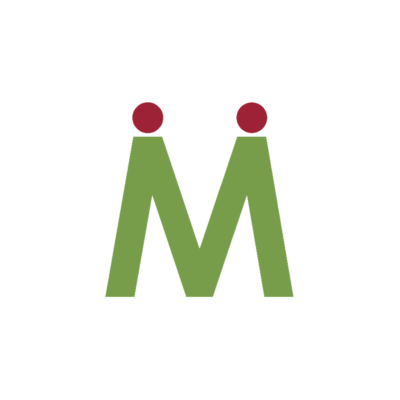 HEMEX was founded as a private investment and consulting company headquartered close to the Basel global life sciences hub. Our primary focus is to bring innovative drugs, medical devices, and in–vitro diagnostics to the market. We specialize in supporting early-stage start-ups, and we offer tailored solutions to accelerate projects into successful and sustainable businesses. Additionally, HEMEX helps and supports start-ups to find non-dilutive and dilutive funding. We are now gaining fast recognition, and this is partly because we are transforming the culture by seamlessly bridging the gap between investors and entrepreneurs.