About 1,000,000 patients undergo highly invasive heart bypass surgery yearly. Our portfolio company AMT Medical has developed a unique technology to enable a safe, affordable, and minimally invasive coronary bypass surgery.
Every single day, millions of people suffer from Coronary Artery Disease (CAD). As the name suggests, it is a disease of coronary arteries, where usually these arteries get completely or partially blocked due to cholesterol deposits. CAD is the most common type of heart disease, and it is the leading cause of death in many countries of the world. This disease can have long and stable periods but might also become unstable at any time. CAD is a serious progressive and chronic disease that needs to be controlled and checked periodically.
In severe cases, Coronary Artery Bypass Graft (CABG) might be needed. CABG is a surgical procedure used to treat CAD. Coronary Artery Bypass Graft is performed when there is a blocked artery in the heart, or in emergency situations, such as heart attack if there is no response to other treatments. This procedure is highly invasive and is associated with long recovery times and serious complications, mainly due to the opening of the chest and stopping the beating of the heart during the surgery; these conditions could lead to complications during or after the surgery.
AMT Medical is developing a unique coronary bypass system based on a technique used for similar indications in the brain. ELANA (Excimer Laser-Assisted Non-Occlusive Anastomosis), the sister company from AMT, introduced this procedure to the market for neurosurgery. Now AMT it's applying it for CABG. ELANA enables a safe, affordable, and easy-to-use minimally invasive Coronary Artery Bypass Graft securing shorter recovery time and fewer complications.
The AMT technique enables ELANA Coronary Bypass to be performed through small holes in the chest. Therefore the need to open the chest is not necessary anymore; neither is the heart-lung machine nor the suturing to hold the graft in place. For the patient, this means fewer chances of infections, internal bleeding, stroke, and much shorter recovery time.
The European Commission awarded last year a consortium led by AMT Medical, including HEMEX, with a €2.2 M grant under its "Fast-Track to Innovation (FTI)" program. Under this proposal, HEMEX is in charge of planning, coordinating, and executing the multicentric, pan-European study in order to obtain the CE-mark for the Excimer Laser-Assisted Non-Occlusive Anastomosis (ELANA) Heart Bypass System in Patients undergoing Coronary Artery Bypass Grafts (CABG).
For more information on the progress of this life-changing therapy, please contact franziska.stemmler@hemex.ch
Co-funded by the Horizon 2020 Framework Programme of the European Union and the Grant Agreement (GA) No. 869922.
About AMT Medical
AMT Medical is a pre-clinical stage medical device company from the Netherlands. Together with the UMC Utrecht is developing a unique coronary bypass system. AMT's motivation is to develop simple 'best in class' coronary bypass technology through keyholes. The new standard, with lower costs for society, fewer complications, and a faster recovery for the patient.
About Hemex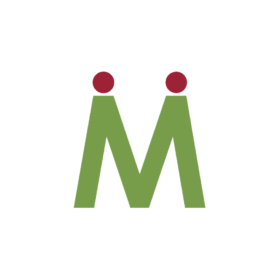 Hemex is a private investment and consulting company headquartered close to the Basel global life sciences hub. Our primary focus is to bring innovative drugs, medical devices, and in-vitro diagnostics to the market. We specialized in supporting early-stage start-ups, offering tailored solutions to accelerate projects into successful and sustainable businesses. We firmly believe in AMT Medical's project, and we support them in diverse areas providing expertise. If you would like to know more about our work, you can find more information at HEMEX.