The Top 100 Swiss Start-up celebrated a very special edition yesterday. Besides being their 10th anniversary edition, for the first time, the award show was live-streamed for safety reasons, and ran perfectly smoothly!
At Hemex, we are very proud of our five portfolio start-ups that have made it onto the Top 100 Swiss Start-up. For a Start-up to get onto this list is a big honour because they are selected by a panel of 100 leading investors and experts. Keep an eye on them this year because they are going to be in the spotlight of innovation! 
Firstly, we would like to congratulate ASPIVIX and Scailyte for being in the top 100!
Aspivix is developing the next-generation surgical instrument for gentle and modern gynaecological procedures. Aspivix's device is a gentle vacuum suction-pad applied to the cervix to steady it during gynaecological procedures. Pain is minimized, there is no bleeding, the risk of cross-contamination is eliminated, and the whole experience is less traumatic.
Scailyte is a data-driven biomarker discovery company that detects complex disease patterns from single-cell data at the onset of disease. Scailyte's technology provides unprecedented insights into diseases by uncovering hidden "single-cell" secrets. With an AI-driven approach, Scailyte is unlocking the potential of single-cell data for early diagnostics. 
Secondly, we would like to congratulate Annaida Technologies for being in the top 50! Annaida was also second in the Top 3 best Newcomers for the Top 100 Start-up's 2020.
Annaida Technologies is the first high-tech company start-up bringing magnetic resonance to embryo scale. Annaida is an EPFL spin-off that is harnessing a technology that is delicate enough to use on a human embryo. The start-up's device performs microscopic Nuclear Magnetic Resonance ("µNMR") at a scale 10-fold better than existing technologies. 
Thirdly, huge congratulations to our portfolio company Resistell AG for being in the top 10! Resistell was also in the top 3 best Biotech start-ups.
Resistell is a EPFL spin-off that has been able to successfully achieve reliable antibiotic susceptibility results up to 100 times faster than conventional, culture-based methods. Resistell's test is based on the measurement of living bacteria vibrations from the sample by using nanosensors. This reduces the time-to-result from several hours or days to less than two hours. Patients can be treated with optimal medication from day one.
TOP 100 Swiss Start-ups ranking brings the best investors together with the best start-ups. It's the most prestigious start-up award in Switzerland. Being among the TOP 10 is a huge recognition and was definitely unexpected, especially given that we were incorporated only two years ago. For Resistell it's a huge motivation to work even harder now to climb up the list next year!                                                     – Danuta Cichocka, CEO of Resistell. 
Finally, a special mention to Sleepiz, who won the public vote for medtech Start-ups!
Sleepiz has produced innovative technology that will revolutionize the medical community. It is a patient-centered simple device that you can put on your bedside table. Their advanced equipment operates without cables and captures vital signs without touching the patient. With advanced statistical models and artificial intelligence, the device provides accurate analysis and insights to diagnose sleep disorders at home. 
As we mentioned before, for a Start-up to get onto this list is a big honour.The jury are all specialists in the start-up sector and chooses the 100 start-ups with the most significant potential in Switzerland. This is how it works; each expert chooses ten start-ups and ranks them from one to ten.  Subsequently, the start-ups with the highest scores are the ones that made it onto the list.
Top 100 Swiss Start-up Award brings the most innovative Swiss Start-ups into the public eye. This award is not only for Swiss Start-ups but also international companies. In the 10th anniversary edition, the first three positions went to Cutiss (1st), Wingtra (2nd), and Piavita (3rd). Additionally, the Public Voting award went to Acatena. At Hemex we wanted to contratulate these four start-ups, we believe they have a very promising and ground-breaking future. Therefore, we suggest you also keep an eye on them as well!
 About Hemex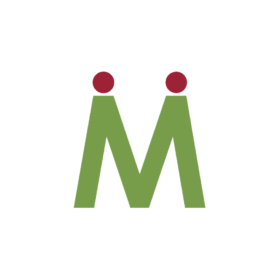 Hemex is a private investment and consulting company headquartered close to the Basel global life sciences hub. Our primary focus is to bring innovative drugs, medical devices, and in-vitro diagnostics to the market. We specialized in supporting early-stage start-ups, offering tailored solutions to accelerate projects into successful and sustainable businesses. If you would like to know more about our work, you can find more information at HEMEX.