Magnes, denovoMATRIX, Bionomous, Sleepiz, and Sedimentum pitched their ventures at the HEMEX incubator to an online group of renowned international investors.
HEMEX has been organizing since June online Pitch Events to ensure safety for all participants. This time, the focus was directed to start-ups that are currently developing solutions to help transform health care with their breakthrough innovations. At Hemex our objective is to organize Pitch Events where selected start-ups get the opportunity to pitch in front of potential investors, and investors get the opportunity to ask them questions. Therefore facilitating the contact to speed up prosperous collaborations.
As a special guest, David C.Sutter, Program Manager of 100 fürs Baselbiet of BLKB, joined us today at our headquarters in Liestal, "It was a very interesting chance to get to know different companies, to have a first impression about their business models, and learn about their teams", David tells to Hemex. "This kind of events are a great possibility for start-ups and investors to bring them together and have a first contact". 1004BB promotes access to financial resources and coaching. Addressed are start-ups and small & medium enterprises (SMEs) that are related in the greater Baselland Area, either being incorporated in the region or that are expected to bring added value to the greater region.
Today's event kicked off with the start-up Magnes AG. Cofounders Dr. Olgac Ergeneman and Dr. George Chatzipirpiridis, CEO and COO at Magnes respectively, presented their disruptive real-life-monitoring solution to analyze walk patterns of patients with neurological disorders. Magnes has developed a technology that, using smart sensors embedded in sneaker-like shoes, data is collected from patients during their daily activities. Their AI processes data to generate automatic reports and provide the patient with direct feedback preventing situations like freezing of gait. "We have tested our product on patients and we proved that it's working. We are excited to see the positive reactions from patients. Helping them to improve their lifes it's a completely different level of happiness. Now we need funding to upscale it and reach a bigger number of patients" explains George to Hemex. "Is very motivating to be able to make a change in patients' lifes, and it's not just about the business or the funding, seeing that you can really help someone is the big motivation" adds Olgac. Magnes' technology can change the way clinical trials are performed today and improve efficacy by enabling data-driven therapy through tailored medication dosage.
The second start-up pitching at our event was denovoMATRIX. Dr. Dejan Hušman, CEO & Cofounder of denovoMATRIX, presented their innovative idea. denovoMATRIX GmbH enables cell-based therapies' acceleration through its proprietary biomaterial platform, which addresses bottlenecks in cell manufacturing. They are redefining cell culture in life science and offer modular, biomimetic coatings for cell culture plastic ware that can be tailored to recreate a large variety of extracellular matrices (ECM) for any adherent cell culture. "We believe that the significance of cell-based therapies will grow in the future, therefore manufacturing these therapies is the absolute key to successful implementation," explains Dejan to Hemex "this is the first Pitch Event that I have taken part where there is enough time for the start-ups to pitch in a more relaxed environment. You have time to be asked questions about your project and go into more specifics with investors". The biomaterials space is an overlooked niche, and their enabling technology will prove invaluable to key cell therapy players, making them an attractive investment.
The third start-up pitching was Bionomous. Cofounders Frank Bonnet and Ana Hernando Ariza, CEO and CMO of Bionomous respectively, presented their innovative solution. Bionomous is developing and commercializing a cost-effective robotic device that automatically carries out the screening, sorting, and dispensing of miniature biological entities, such as the zebrafish embryos, a model growing in popularity in toxicology, genetics, and cancer research. "We want to automatize the process that are using the zebrafish model, and this will not only help accelerate research but also reduce animal experimentation" tells Frank to Hemex. "The zebrafish is indeed an alternative model to reduce animal experimentation, as research can be made using the eggs and embryos, which are not considered as animals due to their very early age." Ana also adds "With automation you also standardize the whole process. You can save a lot of mistakes and misunderstandings done in the lab and in the end you save time and money". Their patented technology offers thus a portable and affordable solution for laboratories working intensively with the zebrafish.
The forth start-up pitching at our event was Sleepiz. Max Sieghold, CFO and Cofounder of Sleepiz, presented their innovative idea. Sleepiz is aiming to enable the medical community to take healthcare into the home environment. Sleepiz provides an easy and comfortable solution with a device that is simply placed on the bedside table. "We are adressing a huge market, because we are in a time point where digital health solutions for monitoring patients are really required. There is a strong need because such a huge population is affected, but we don't have any solutions that are viable" explains Max to Hemex after his presentation. "A lot of healthcare providers have realized that from a patient side there is a need to be monitored at home. We really see the market is ready, and the market wants a solution like ours". By using wireless millimeter wave technology, sensor fusion, and artificial intelligence, Sleepiz will not only diagnose sleep disorders but also perform long-term monitoring.Thereby, the progression of chronic diseases can be monitored to allow faster intervention and better treatment.
Sandro Cilurzo, CEO of Sedimentum, presented their startup which developed the first contactless solution for fall and emergency detection in healthcare, without compromising privacy. Sedimentum's technological protection solution ensures the physical safety of unattended people, in a complete automated and contactless manner with a strong focus on human data privacy. "We are deeply convinced that our solution will make the lives of thousands of people safer and more autonomous in the future. With our unique technology and our ambitious team, we want to disrupt the healthcare market and make living safe." explains Sandro to Hemex. "This great pitching event gave us the opportunity to present our vision and mission to potential investors". Sedimentum supports and relieves the burden on nursing staff, who are informed in real-time about falls and health threatening events of their patients.
Many thanks to Olgac, George, Dejan, Frank, Ana, Max and Sandro for introducing us to their unique ideas and solutions. We wish you good luck with your projects!
Are you interested in becoming an early-stage investor in one of these promising start-ups? Would you like to receive a personalized invitation to one of our next sessions?
Or are you interested in learning about how to create a great pitch deck that excites potential investors about your idea?
Then you are in the right place! Contact our start-up coach Franziska Stemmler for more information.
About HEMEX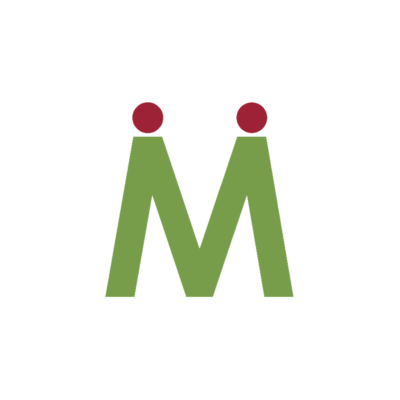 HEMEX AG is a privately-owned Swiss investment and consulting company headquartered close to the Basel global life sciences hub. Its primary focus is to bring innovative drugs, medical devices, and in–vitro diagnostics to the market. HEMEX specializes in supporting early-stage start-ups, offering tailored solutions to accelerate projects into successful and sustainable businesses. Additionally, HEMEX helps and supports start-ups to find non-dilutive and dilutive funding. More at HEMEX