According to recent researches, breast cancer is the most common cancer among women. However, when breast cancer is detected early, the surviving rate increases. Our portfolio start-up ARTIDIS has developed a platform to diagnose this kind of cancer rapidly.
Breast Cancer Awareness Month, which is marked on the calendar of many people around the world every October, is an international health campaign to boost visibility, encourage awareness, increase early detection and treatment, and raise funds for research in Breast Cancer. In 1982, the color pink was chosen to promote this day's programs and actions. Therefore, organizations and foundations encourage people to wear pink during this month to support survivors and current fighters, and remember those who are not anymore with us because of this disease. According to a recent study published last September, breast cancer is the most common cancer among women in 140 of 184 countries, and the incidence of this disease is rising in almost all countries and age groups. Moreover, a survey report produced by GLOBOCAN in 2018 estimated about 2,1 million new breast cancer cases across 20 regions of the world. Besides, breast cancer's economic burden on health systems grows and is becoming unsustainable in many countries.
The increasing number of people suffering from breast cancer together with the rising economic burden on the health systems request a rapid diagnosis and treatment strategy. However, the current methods are invasive, expensive, and time-consuming. Moreover, there is not sufficient knowledge of the causes of breast cancer. For these reasons, early detection is the key factor in breast cancer control. 
According to WHO, if breast cancer is detected early, there is an adequate diagnosis, and the treatment is available immediately, the likelihood of the patient being cured is high. However, if it is detected late, curative treatment might not be an option anymore. It is then when palliative care enters into action to relieve the patient and their families' suffering. 
Fortunately, science is working towards improving this situation. In concrete, our portfolio start-up ARTIDIS is building a bridge optimizing patients' diagnosis and effective treatment with their technology.
ARTIDIS is addressing two major problems. Their first solution is to provide a diagnostic test where the primary diagnosis is taking place, at the patient's bedside. We spoke with Dr. Marija Plodinec, CEO of ARTIDIS, who tells HEMEX, "Imagine being that patient. You actually want to know as soon as possible if you have cancer. Today, this takes days to weeks, depending on where you are, because the samples are sent to a centralized lab. We want to bring that first diagnostic step to the bedside. Therefore, the physician who performs the biopsy procedure can communicate rapidly to the patient the results of the test". Their second solution is to detect the aggressiveness and predict the probability of developing metastases. "Using our technology and based on a very specific physical profile, we can actually identify the type of cancer and determine how aggressive it is. That's the most important use case for our technology because we can influence the positive outcome of the treatment and optimize the whole treatment journey," explains Marija to HEMEX.
The ARTIDISNet platform combines the nanomechanical biomarker with the patient's clinical data to guide each patient's best therapy choice. ARTIDIS has just completed a large clinical study for breast cancer in Switzerland. Two and a half years, 545 patients, and a very dedicated team to achieve positive results. Marija explains that the outcomes are very encouraging; "We could really demonstrate that we can use our technology in a routine clinical setting with a valuable result to the patients. And we also obtained the first data to demonstrate that we can predict the course of the disease to distinguish more aggressive from less aggressive breast cancer." 
At HEMEX, this month we not only want to raise awareness of breast cancer but also help raise funds for breast cancer research. ARTIDIS has a solution to improve the lives of millions of women, and this year has been a powerful reminder that we are all in this together. We have seen how our choices and actions have the power to protect the most vulnerable among us in a significant way. The same holds when it comes to breast cancer, hence, during this month (and the rest of the year) we encourage everyone to not just wear pink, also, THINK PINK!
About ARTIDIS
ARTIDIS rapidly diagnoses cancer, detects its aggressiveness and predicts the probability of a patient developing metastases based on the nanomechanical biomarker for cancer. The ARTIDISNet platform combines the nanomechanical biomarker with the patient's clinical data to guide the best therapy choice for each individual patient. Current cancer diagnosis is slow and inefficient, therefore By combining device insights with data ARTIDIS personalizes the patient journey.
About HEMEX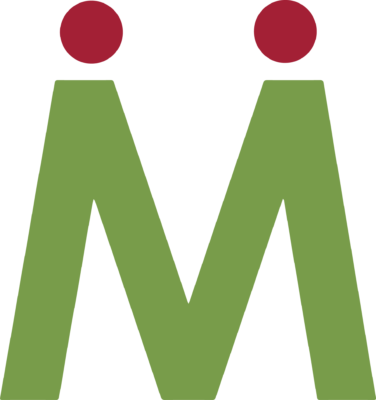 HEMEX is a private investment and consulting company headquartered close to the Basel global life sciences hub. Our primary focus is to bring innovative drugs, medical devices, and in-vitro diagnostics to the market. We specialized in supporting early-stage start-ups, offering tailored solutions to accelerate projects into successful and sustainable businesses. We firmly believe in AMT Medical's project, and we support them in diverse areas providing expertise. If you would like to know more about our work, you can find more information at HEMEX.