MOMM Diagnostics, GDBspace, Scailyte, and Bottmedical have pitched today to a group of international investors. HEMEX decided to convert to fully online Pitch Events due to the increasing COVID-19 cases during the last weeks in Switzerland
HEMEX' Pitch Events are starting to get well-known, and every time more participants join us in the dynamic discussions we offer between start-ups and investors. Since June, we have been organizing hybrid Pitch Events to ensure the necessary social distance. Unfortunately, in the last weeks, the daily number of new coronavirus cases has reached the highest peaks in Switzerland since the start of this pandemic. Therefore, HEMEX has decided to go completely virtual. The most important for us is to ensure the safety of all participants and members of our team and continue providing this unique opportunity for start-ups and investors. The focus of the start-ups pitching this morning is to revolutionize women's health, drug discovery, AI tools for medical diagnosis, and oral health.
Today's event kicked off with a fantastic pitch from Mathias Wipf, CEO, and co-founder of MOMM Diagnostics. MOMM Diagnostics is a spin-off from Empa and Avails Medical Inc. They are developing fast and precise diagnostic tests based on novel biosensor technology. This new technology will allow early detection of preeclampsia (PE). Preeclampsia is one of the most common pregnancy complications, affecting 2-8% of all pregnancies worldwide, and causes severe – even fatal – threats to mother and baby. Mathias Wipf tells HEMEX, "The significant fact about MOMM is it has a solution for the urgent need for better diagnostics in preeclampsia. Our technology is accurate and quick; therefore, we can assist doctors in getting the best care for the patients". MOMM Diagnostics' financing round will enable them to increase their development capacity and complete in-vitro studies by 2021. If you would like to know more about MOMM Diagnostics, click HERE.
Jingwen Shi, CEO and founder of GDBspace has wonderfully pitched afterward. GDBspace was founded in November 2019 and is a spin-off from 15 years of research from the University of Bern. They provide companies in the pharmaceutical industry with easy and reliable orientation within molecules' space to generate innovations – such as new medicines – much faster and less costly than today. They are the Google map of molecules! Their patent filed computational technology TMAP makes it easy to navigate and make sense of the enormous amount of molecular data. Jingwen Shi explains her experience during her pitch, "I do believe that our technologies are highly valuable for drug discovery projects, and once we build a track record of success stories, our business upside would be very attractive." GDB space's financing round will be used for product development and business development. If you would like to know more about GDBspace, click HERE.
Peter Nestorov, CEO and co-founder of Scailyte AG, has brilliantly pitched at our Pitch Event's halfway point. Scailyte is an award-winning ETH-Zürich spin-off developing and utilizing an AI-based platform for biomarker discovery from single-cell and clinical data. Single-cell data offers a new dimension of biological insight; however, the data's complexity makes it extremely difficult to analyze and interpret. With their data analytics platform ScaiVision®, they unlock single-cell data's full potential and extract clinically relevant insights. Their multidisciplinary team generates high-quality, single-cell data sets and delivers ultra-sensitive biomarkers that will improve patient outcomes. Peter tells HEMEX, "Scailyte is currently the pioneer in turning single-cell data into clinical insights. Building on our traction so far, we plan to scale further and become a global leader in biomarker discovery and precision medicine based on single-cell technologies and artificial intelligence." Scailyte's financing round will be used for expanding their exclusive access to single-cell and patient data, as well as for commercial growth in the US and China. If you would like to know more about Scailyte, click HERE.
Tino Töpfer, CEO and co-founder of Bottmedical AG, has closed our Pitch event with an outstanding pitch. Bottmedical AG is a deep-tech spin-off from the University of Basel ready to disrupt the way we view plastic-based dental medical devices. Operating under the vision of "Science crafted to life," they have developed their flagship product: the Naturaligner®. The world's first and only transparent clear aligner with a natural bio-interface eliminates additional plastic leakage into the body during teeth alignment therapy. Bottmedical improves oral hygiene by adding functional molecules. Tino Töpper tells HEMEX, "Starting the discussion of microplastics in clear aligner therapies may even intrigue a new dynamic on how we evaluate plastic residue thresholds in all medical devices. We have a unique product aligned with the current change of consumer behaviour towards natural products with a fast track-to-market < 1.5 years." The investment will be crucial to upscale manufacturing, clinical proof of concept, and market acceptance milestones. If you would like to know more about Bottmedical, click HERE.
Many thanks to Mathias, Jingwen, Peter, and Tino for introducing us to their unique ideas and solutions. We wish you good luck with your projects!
Are you interested in becoming an early-stage investor in one of these promising start-ups? Would you like to receive a personalized invitation to one of our next sessions?
Or are you interested in learning about how to create a great pitch deck that excites potential investors about your idea?
Then you are in the right place! Contact our start-up coach Franziska Stemmler for more information.
About HEMEX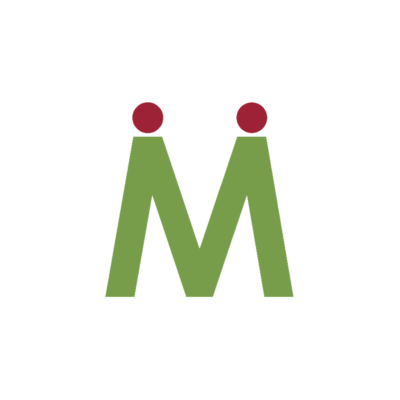 HEMEX is a private investment and consulting company headquartered close to the Basel global life sciences hub. Our primary focus is to bring innovative drugs, medical devices, and in-vitro diagnostics to the market. We specialize in supporting early-stage start-ups, and we offer tailored solutions to accelerate projects into successful and sustainable businesses. Additionally, HEMEX helps and supports start-ups to find non-dilutive and dilutive funding. We are now gaining fast recognition, and this is partly because we are transforming the culture by seamlessly bridging the gap between investors and entrepreneurs. More at HEMEX