Following up on our diversity series, meet today Stefan and Valentin. They are two creators of innovation, and with their ingenious ideas, they have helped many companies to achieve their goals. Stefan is from Germany and Valentin from Switzerland. At HEMEX, we are thrilled to have them on our team because they strengthen our work. D

o you want to know a little more about their lives and how they ended up at HEMEX? Keep reading!
Stefan
"not words, but practical deeds."
Stefan is a dentist by training. He was born and raised in Munich, Germany. Since very early in his childhood, he decided he was going to be a dentist. And that's what he did. From 1996-2000 he studied General Dentistry at the Ludwig-Maximillian's-University in Munich, Germany.
In 2002, he arrived in Switzerland and started his specialization in oral surgery at the University Hospital Basel. In 2006, he joined the Department for Oral, Cranio-Maxillofacial and Facial Plastic Surgery, Medical Center of the Goethe University Frankfurt. There he started several clinical studies involving the use of laser for bone cutting in humans.
In 2009, he started to work at the University of Zurich. More specifically, he joined the Veterinary school, where he was working in basic research at the musculoskeletal research unit and the Competence Centre for Applied Biotechnology in Molecular Medicine. He mainly conducted studies in large animals such as sheep or minipigs to test new dental implants, new biomaterials, and new orthopaedic implants, primarily in hard and soft tissue reconstruction. Following that, he then completed his habilitation in laser osteotomy in 2012. Additionally, he got the diploma of advanced studies in counselling techniques from the University of Zurich and studied three semesters at the CG Jung Institute in Zurich.
In 2015, he came to the start-up environment in Basel. Stefan thrives on innovation, and over these years, he founded several Start-ups. For instance, Di Meliora AG, which creates new dental implants. Ad Mirabiles AG is another company for patient-specific implants for the reconstruction in tumour or trauma patients. Stefan has also worked at the department for biomedical engineering in the Miracle project. This project is about minimally invasive robotic bone cutting, and currently, he's the co-head of the small implant group. In 2019, he founded another company called BioInitials GmbH, where they look for certain biomarkers in saliva. Together with the M4IVD consortium, they got a grant from the Botnar foundation for a project to search for antibodies and antigens in saliva for COVID-19.
He is also co-founder of the Mulier Health GmbH, a start-up that looks for biomarkers in menstrual blood, and at ASAM & Partners AG, where they develop a network for dental offices which is driven by innovation, digitalization, and empathy. His youngest company is one he founded just two weeks ago in canton Jura. It's primary aim is on personalized, predictive, and preventive medicine, addressed by the development of personalized medical products. Overall, Stefan's specialization lies in the field of clinical innovation in combination with creativity and pragmatism. At HEMEX, he works in medical innovation, where he's helping and consulting people for new ideas and transforming the ideas into projects. He is also a clinical specialist for clinical evaluation (MDD and MDR).
Stefan speaks German and English. When Stefan is asked to talk about his hobbies, he laughs and tells us that this would be his work. "I really like innovation and new ideas", he says. Even his original profession as a dentist is a hobby for him. But if he finds the time he likes to travel and spend the day in the mountains with his friends or go sailing or fishing. Stefan says that in his professional life, honesty and truth are the most important aspects. We want to finish this inspiring real-life story with a quote from Stefan, which we believe sums him up perfectly.
"You need Truth for a good leadership quality, with people, and for research. You really need it everywhere!  It's very important to have trust in what you do and see because lack of truth is what always creates the problems."
As part of our diversity series, we asked Samidha to sum up Stefan in one word. She said that for her, Stefan is SANGUINE.
Valentin

"the true sign of intelligence is not knowledge but imagination"
Valentin is an economist, business coach and entrepreneur by background. He was born and grew up in Winterthur. Valentin decided to study economics at the University of Zurich and spend some time during his studies in the US.
After his studies, Valentin had to opportunity to manage the North American business unit of a Swiss company in bioprocessing and scientific equipment in Boston. This company developed devices for academia, and pharmaceutical and biotech industry. Valentin remembers this time as a great challenge, as he was the only employee at the beginning, and many of his first days started by picking up the phone and cold calling customers. He also remembers it as great learning experience because he was really able to get his hands dirty and learn how to build and scale a B2B sales organization from scratch.
In 2014, he came back to Switzerland and joined an ETH medical device spin off as co-owner and CCO. The company had just received the CE mark and needed somebody to drive business development and sales. This was a crucial role in the company, because without being able to show market traction quickly, it would have been next to impossible to keep the company going. Valentin tells HEMEX "everybody has an idea about why things should be done differently. But if you are serious about putting yourself to the test, you have to own up to it and take responsibility." Valentin was able to build a sales team with a "mentality to conquer the world". They ended up significantly outselling the competition and, as a result, successfully sold the venture to an established industry player from Germany. Following this, he stayed with the project to drive post-merger integration and internationalization. Today, their device has become the new standard of care in countries all around the world.
According to Valentin, after this experience, he decided that we wanted to start working independently in his own business and let his experience in building sales from zero to seven figure revenues in two different companies create value for innovative entrepreneurs and executives in health technology.
At HEMEX, we love how passionate Valentin is about his job, and how eager he is about making a difference. He tells HEMEX, "My goal every day when I get up in the morning is to think about how can we facilitate that a new, life-changing healthcare innovation reaches as many patients as possible? The science is most commonly there and it's brilliant, but very often the obstacle is sales and business development". Valentin states that marketing and sales need to be developed in a very early stage to be able to achieve product-market-fit and become commercially viable quicker. With this in mind, he started to do consulting for startups and for corporate innovation in health tech, and that's how he arrived at HEMEX.
Valentin speaks German, English, French, Latvian and Spanish. He enjoys mountaineering and is especially looking forward to the next back country skiing season. He also plays the violin in a Irish Folk Band. We want to finish this inspiring real-life story with a quote from Valentin, which we believe sums him up perfectly.
"What really makes me thrive is the opportunity to collaborate with people who are driven, intelligent and inspiring. When you work in this environment, everything can happen".
As part of our diversity series, we asked Franziska to sum up Valentin in one word. She said that for her, Valentin is BRIGHT.
About HEMEX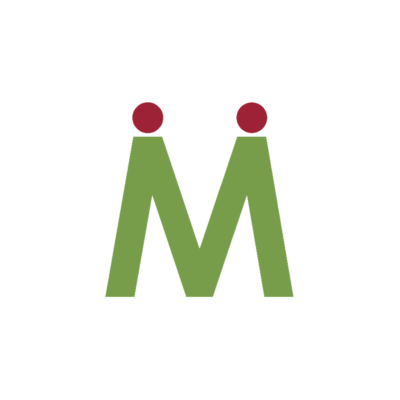 HEMEX was founded as a private investment and consulting company headquartered close to the Basel global life sciences hub. Our primary focus is to bring innovative drugs, medical devices, and in–vitro diagnostics to the market. We specialize in supporting early-stage start-ups, and we offer tailored solutions to accelerate projects into successful and sustainable businesses. Additionally, HEMEX helps and supports start-ups to find non-dilutive and dilutive funding. We are now gaining fast recognition, and this is partly because we are transforming the culture by seamlessly bridging the gap between investors and entrepreneurs.