The start-ups Phagomed, Opterion, ACTHERA, and Inura have pitched today to a group of international investors. At HEMEX, we are very happy about this successful series of 2020 Pitch Events, which have resulted in numerous investment opportunities
At HEMEX, we firmly believe in a kind of Pitch Event format where start-ups get the opportunity to tell potential investors not only about their projects, but also about their dreams. Because behind every Start-ups, there's always a group of energic entrepreneurs who firmly believe in their ideas, and just need the space to share it with the world. Since June, we have been organizing hybrid Pitch Events to ensure the necessary social distance. Unfortunately in the last months, the daily number of new coronavirus cases increased significantly, so we decided to go completely virtual. Our last 2020 Pitch Event has been held completely online, and it's been a completely success! We want to thank all the investors that took time in their busy agendas and attended today, and of course the start-ups pitching, which presented wonderfully their innovative projects.
Today's event kicked off with a fantastic pitch from Dr. Lorenzo Corsini and Alexander Belcredi, both co-founders of PhagoMed and Chief of R&D and Business and Finance respectively.
PhagoMed is an Austrian biotech company founded in 2017. They are developing targeted antibacterials to treat debilitating diseases such as severe dysbiosis, cancers, and auto-immune disorders. PhagoMed's lead program focuses on the #1 vaginal dysbiosis, bacterial vaginosis. One hundred million women globally suffer from recurrent bacterial vaginosis, a debilitating disease with no available cure. Lorenzo Corsini tells HEMEX "Vaginal health is an overlooked space, and this Pitch Event was a great opportunity to showcase our anti-bacterial platform and how it will make a difference in vaginal health."
PhagoMed has discovered and developed PM-477 to treat recurrent bacterial vaginosis. PM-477 is a proprietary synthetic lysin that kills the pathogen while preserving the beneficial vaginal microbiome, it has been validated in >70 vaginal samples from patients with recurrent bacterial vaginosis, and can become the first precision vaginal therapy. Alexander Belcredi tells us, "We desperately need new drugs that kill bacteria, and at PhagoMed we've built a platform that can target any bacteria, precisely – which is particularly important for diseases in our microbiomes."
PhagoMed is seeking €16 million in Series A and their financing round will be used to bring PM-477 through initial clinical trials and extend the pipeline. For early investors, a convertible loan is available at preferred Series A rates. If you would like to know more about PhagoMed, click HERE.
Guido Grentzmann and Ricardo Cordero, CEO and Vice Chairman of Opterion respectively, wonderfully pitched as our second participants.
Opterion is improving the quality of life of Peritoneal Dialysis (PD) patients. They have developed a novel PD solution that is glucose-free and considerably decreases the metabolic and peritoneal challenge of diabetes patients. Over 1% of the world population will develop End-Stage Renal Disease (ESRD) and must undergo one of the two types of dialysis therapies (Hemodialysis, HD, or PD).
Peritoneal Dialysis (PD) offers better outcomes than HD, specifically for first-year survival, and is less expensive. When tested in a rabbit PD model, it showed higher efficacy over the gold standard products in the market. Hence, Opterion's solution has both a «game-changer» and «blockbuster» potential.
Ricardo Cordero tells HEMEX, "After the sudden death of one of my dearest uncles due to acute kidney failure, I became quickly aware that there was a high unmet medical need for innovative solutions in kidney replacement therapies. A few years later, and after much R&D efforts, I am very satisfied to see that the novel Peritoneal Dialysis (PD) solution of Opterion is not only the first real innovation in the PD market in the last two decades, but also that our vision to increase survival and improve the quality of life of PD patients can become reality."
Opterion is conducting a seed financing round of EUR 6m, and is seeking EUR 1.3m to close this financing round which will be used to fund the company until completion of the preclinical phase and to enter in Phase I for clinical trials. If you would like to know more about Opterion, click HERE.
Carlo Bertozzi, Co-CEO at ACTHERA has brilliantly pitch as third participant.
ACTHERA is a Swiss biotech company whose proprietary Hard-Shelled Liposome technology (HSLs) can address modern drug development's biggest challenge, creating much safer and more efficacious drugs.
HSLs protect the body from excessive overall exposure to drugs and enable a very targeted release of the drug precisely at the medical need site. As a result, to reach a significantly increased drug concentration exactly where needed, much lower overall doses are required, thereby improving efficacy and reducing side-effects of a vast array of different drugs in most therapeutic areas. This hypothesis was already confirmed with proofs-of-concept in animals.
ACTHERA is currently seeking CHF 4M in seed A round to cover the next 18 months' activities in preclinical safety assessment, large scale production planning and advancing two product candidates up until IND-enabling studies that subsequently should allow to obtain regulatory approval for the first clinical trial in humans. If you would like to know more about ACTHERA, click HERE.
To conclude our last 2020 Pitch Event, Dr. Rafiq Hussain and Vanja Ivancevic, CEO and COO at Inura Medical AG respectively, presented their project with an outstanding Pitch.
Inura is a multinational and agile Swiss start-up developing an innovative and patented drug-delivery platform. Their technology offers a game-changing alternative treatment for overactive bladder (OAB) syndrome focusing on women. OAB is a highly prevalent and disabling chronic condition that affects 20% of the female population over the age of 40.
There are currently several medications available, but these products are associated with severe side effects that limit their efficacy and lead to high discontinuation. Inura's new formulated suppository is a patient-friendly treatment that delivers a well-known drug locally, thereby increasing the clinical benefit and lowering systemic side effects. Rafiq tells HEMEX, "Inura's patented female urethral suppository treats the condition of OAB by delivering the API close to the site of action; the urinary bladder. The unique route of administration promises greater, faster efficacy and better safety."
The need for new, innovative therapies is evident. There is an existing market for these conditions generating annual sales over CHF 3 billion by several pharmaceutical manufacturers. Vanja tells HEMEX "the current major player in the market has two products and around 60% of the total market share. However, these products are oral therapies that lead to a high discontinuation rate due to side effects. Meaning, there is a great need and huge market for a new treatment solutions that can control symptoms without causing systemic side effects".
Inura's financing round will be used to cover the last pre-clinical (in Q1-2021) and combined Phase I/II clinical study (in Q3-2021). Currently, over CHF 1 million is already committed. If you would like to know more about Inura, click HERE.
Many thanks to Alexander, Lorenzo, Ricardo, Guido, Carlo, Rafiq and Vanja for introducing us to their unique ideas and solutions. We wish you good luck with your projects!
We will continue working in this format and we'll come back next year with more ideas, projects, innovations, and interesting conversations! Are you interested in becoming an early-stage investor in one of these promising start-ups? Would you like to receive a personalized invitation to one of our next sessions for next year?
Then you are in the right place! Contact our Event Manager here to keep you up to date to the upcoming Events for 2021!
About HEMEX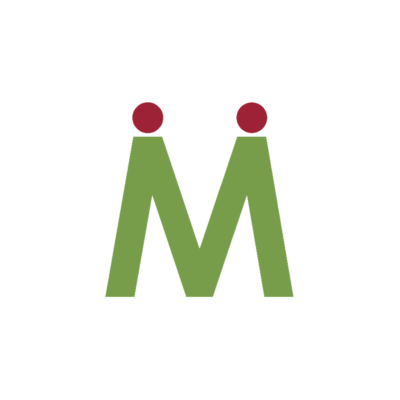 HEMEX is committed to changing the future of healthcare by guiding the most promising European start-ups through each and every step to bring innovative pharmaceuticals, medical devices and in vitro diagnostics to the market. Headquartered close to the thriving Basel global Life Sciences hub, the goal at HEMEX is to ensure start-ups have access to a wide range of tailored products, practical solutions and fundraising support. This empowers the next generation of transformative discoveries to grow into successful and sustainable businesses, and drive change in both human and animal healthcare. For more information, visit https://hemex.ch/