We are c

lose to the end of the World Antimicrobial Awareness Week. T

herefore

 today

,

 we

 want to 

present to you two of our portfolio companies

who are also fighting this battle.

Juvabis

 is developing an aminoglycoside antibiotic-combination therapy and 

PerioTrap

 has developed a new specific antibiotic that exclusively affects the pathogenic bacteria

 of its target indication

.

 
By now we all know that the global resistance to antibiotics and other antimicrobial medicines is a rising problem on our planet.  But we are very confident that this problem can be solved when we see how many young and innovative researchers take this task very seriously and are working hard to realize promising ideas and turn them into life-saving products.
In this article, HEMEX would like to present to you two start-ups, Juvabis and PerioTrap, with brilliant mindsets and great visions. They are on a straight track to bring enduring and effective solutions to the market in order to defeat global antimicrobial resistance. 
Juvabis 
The success story of Juvabis, a Swiss clinical-stage biopharmaceutical company, began in 2015. It was founded by Dr. S. Hobbie as a spin-off from ETH Zurich. Juvabis is currently developing an aminoglycoside antibiotic-combination therapy for the treatment of critically ill patients in hospital settings.
Different from other new antibiotic therapies, their product cannot only be used for what they call antibiotic-resistant "superbugs" but also for common infections. This makes the product even better marketable, if consciously applied, since the resistance rates to all standard-of care aminoglycosides in clinical use are alarming. Superior efficacy against highly drug-resistant strains categorized as priority pathogens by the World Health Organization (WHO) such as A. baumannii has already been demonstrated in animals. Juvabis hereby claims having developed a drug that defeats almost every known resistance-mechanism, which would be a milestone in the recent story of antibiotics research. Indeed, Juvabis presents a very new technology, since the aminoglycoside market is dominated by very old scaffolds. 
Their potential super-drug and has already been tested in healthy volunteers and is now about to enter clinical phase 1b. The antibiotic shows broad-spectrum coverage and synergistic activity in combination with beta-lactam drugs. We are more than excited to see how this story continues! But of course, Juvabis does not settle with one product only. They have already several other antimicrobial products in their pipeline that are under preclinical investigation and are thereby taking a massive part in the fight against antimicrobial resistance.  
PerioTrap 
PerioTrap, a German Bio-Tech start-up company that was founded amongst other entrepreneurs by Dr. Buchholz, P. Tangermann, and Prof. Dr. Demuth has chosen a different, but also a very effective approach to reducing global antimicrobial resistance. 
The company's focus lies on Periodontitis, a very common disease that around 30% of the population suffers from. Periodontitis is driven by a specific kind of bacteria, namely P. gingivalis, that form biofilms and lead to severe infections of the whole dental apparatus including inflammation of soft tissue and destruction of bone. Current treatment options include painful mechanic removal of the bacterial biofilm often followed by treatment with systemic broad-spectrum antibiotics that disturb the natural microbial flora, cause gastro-intestinal disruptions, and lead to increasing numbers in treatment resistance. 
PerioTrap has taken on this problem and developed a new, extremely specific antibiotic that exclusively affects the pathogenic bacteria, therefore leaves the protective natural flora intact and decreases systemic side effects by acting locally. The key element in the mechanism of action is an enzyme called Glutaminyl Cyclase (QC) Type II that is very particular to P. gingivalis and two other pathogens (T. forsythia, P. intermedia). PerioTrap wants to achieve bringing an antibiotic to the market that does not only eliminate Periodontitis but also prohibits the reappearance of the disease based on a sustained release formulation. 
We are more than confident that they will achieve their goal since they just managed to raise EUR 3 Mio. which will be used to further investigate and improve their product pipeline.  
We at HEMEX are simply amazed by the incredible progress that these two start-ups are showing and firmly believe that their ideas can change patients' lives. 
About HEMEX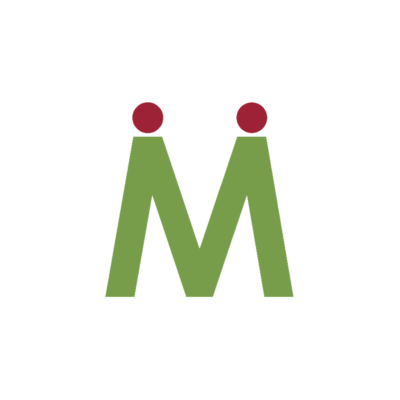 HEMEX is committed to changing the future of healthcare by guiding the most promising European start-ups through each and every step to bring innovative pharmaceuticals, medical devices and in vitro diagnostics to the market. Headquartered close to the thriving Basel global Life Sciences hub, the goal at HEMEX is to ensure start-ups have access to a wide range of tailored products, practical solutions and fundraising support. This empowers the next generation of transformative discoveries to grow into successful and sustainable businesses, and drive change in both human and animal healthcare. For more information, visit https://hemex.ch/