This year has been unlike any other, but at HEMEX we have continued with a positive spirit through it all. In this article, we want to take a look back at 2020 as we look ahead to all that we can accomplish next year.
2020 has turned our lives upside down. It started as an exciting year; everyone had projects and was ready to launch. Suddenly the whole world blew up, and amid the chaos, we all decided to put aside our goals and plans to bet on people's health and take care of our loved ones. This is how we want to remember 2020 at HEMEX.
Q1: The unexpected change
We started the year by offering a compelling workshop in collaboration with our external IP Consultants from Vossius & Partner that provided information regarding Intellectual Property protection. We were thrilled to welcome Inura Medical to our growing list of portfolio companies, and when the W.A. De Vigier Foundation "TOP 60" kicked off, we were very proud to see our portfolio companies Annaida Technologies, LiVET, and Juvabis make it to the Top 16. 
On March 16th, due to COVID-19, schools and most shops closed in Swizerland, and some days later, the government gradually imposed more restrictions such as no gatherings of more than five people in public spaces. Around this time, the whole world went into an unprecedented lockdown and tried to slowly adapt to the new situation to create a safer future for everyone. We knew COVID-19 would most probably not have a positive impact on fundraising. The global coronavirus pandemic was new and a lot about it was still unknown. Investors were expected to react more cautiously when it came to early-stage and high-risk projects. However, we did not stop working for a single minute and were more driven than ever to improve the healthcare system for everyone. 
Q2: Fighting the pandemic
In April, our portfolio company GeoHealthApp GmbH launched a Beta version in various countries that could help stop the spread of COVID-19. We were delighted to welcome Hi-D Imaging AG to our growing list of portfolio companies, and Annaida Technologies closed CHF 1 M in a seed financing round led by HEMEX. Some days later, we celebrated another closing of a seed financing round, this time for LiVET led by a private investor. In May, the new reliable, fast, and cost effective COVID-19 testing kits were launched by ender diagnostics AG. Shortly after that, we became part of a consortium originating from the M4IVD association, including Swiss TPH, University of Basel, ETH Zurich, CSEM, BioInitials and EM. The consortium received a significant grant from the Botnar Research Center for Child Health (BRCCH) to combat COVID-19 by developing an at-home saliva-based antigen/antibody test. 
In June, we started our 2020 Pitch Events series, which continued until the end of November. We commenced with a hybrid format and ended up hosting these events entirely online because of the increasing positive Covid-19 tests in October. At our Pitch Events, we have enjoyed hearing the pitches of around 30 Start-ups from the European life science ecosystem and have successfully connected them with potential investors.
Q3: The summer hits
Scailyte closed CHF 3.1 M pre-series A financing round and was selected among the 12 finalists for the Nature Research Spinoff Prize. The first rapid test from ender diagnostics was CE -certified and ARTIDIS announced promising data from their first prospective study conducted at the Breast Cancer Center in Basel. Resistell received EUR 2.5M from the EIC Accelerator Grant plus an Equity Financing, and Sleepiz AG announced CE clearance for its first medical product; Sleepiz One. Moreover, the "Top 100 Swiss Start-up" celebrated a very special edition for us, as numerous Start-ups from our portfolio made it onto the list; ASPIVIX, Scailyte, Annaida Technologies, Resistell AG, and Sleepiz. In September, BioReperia joined an international consortium of 10 partners under the umbrella of the H2020-MSCA-RISE program, and Inura was selected for the loan "100 fürs Baselbiet" from BLKB and received a total of 500,000 CHF. Last but not least, AMT Medical secured EUR 10 million in funding during these uncertain times.
Q4: The new normal?
As our team started growing rapidly, we decided to initiate our Diversity Series with which we have learnt a lot of funny facts about our colleagues. When in October the positive number of the COVID-19 pandemic started picking up again, the second lockdown started. This past year has been unique in our HEMEX history. It has also been very successful, exciting, and meaningful as the HEMEX family has come together to support each other. We have learnt that connection as a team does not have anything to do with being in the same space but with the ability to share moments, emotions, beliefs, values, and a purpose. 
In November, we announced our exciting new partnership with QualityKick. A partnership that enables us to provide healthcare start-ups with a complete range of packages to "ensure no Quality Management System gets left behind" and with which we are closing this challenging 2020 with a celebrated mini-campaign on our Social Media. Swiss Innovation Challenge 2020 celebrated its Award-Winning online Ceremony where Resistell made it to the second position and was the winner of the special prize in Life Sciences. After that, Juvabis announced positive Phase 1 results of EBL-1003 in the Innovative Medicines Initiative's ENABLE Consortium, and Sedimentum won the "Zuger Young Entrepreneur Award 2020."
Finally, during this last month, we have had great news from Annaida, who has shown their device's application can analyze liver microtissues label-free. ASPIVIX SA has announced the completion and positive results from their Phase I first-in-women trial, and Sleepiz just won a collaboration with one of the three Executive MBA cohorts at the beginning of 2021.
WOW, WHAT-A-YEAR! Now, as 2020 draws to a close, we would like to wish all our collaborators, partners, clients, and friends a great start to 2021. Without all of you, we could not have achieved what we have, and we are forever grateful for your trust and support. 2020 has been all about cancelling plans, traditions, and trying to adjust to a new normal. However, if you take a look back and consider what has been done, we are sure that everythink can be possible as long as we are in it together! What do you think? What would you like to see next year?
About HEMEX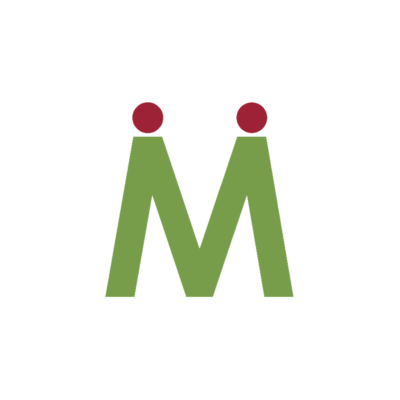 HEMEX is committed to changing the future of healthcare by guiding the most promising European start-ups through each and every step to bring innovative pharmaceuticals, medical devices and in vitro diagnostics to the market. Headquartered close to the thriving Basel global Life Sciences hub, the goal at HEMEX is to ensure start-ups have access to a wide range of tailored products, practical solutions and fundraising support. This empowers the next generation of transformative discoveries to grow into successful and sustainable businesses, and drive change in both human and animal healthcare. For more information, visit https://hemex.ch/