Last week we wanted to help you PREPARE for Clinical Trials. Today, learn how you can reach success in your product's clinical development with our package CONDUCT.
As we mention in our last article, if you plan on generating the accurate evidence needed for your product's regulatory and commercial success, you have landed on the right series of articles! With this practical guide divided into three parts, we explain the critical aspects you need to have covered when you PREPARE, CONDUCT, and REPORT your clinical study. Today, we are focusing on how you should CONDUCT your project.
For a successful journey in your clinical development, you should monitor and manage your clinical study's progress thoroughly. But first of all, if you are ready to conduct the research, we assume you prepared well and you have the approval from the Ethics Committees (ECs)/ Institutional Review Boards (IRBs) and, if applicable, Regulatory Authorities (RAs) as well. Moreover, you have also selected your vendors and suppliers and made sure that the investigated product has reached all the study sites.
If yes, then you are all set to CONDUCT your clinical trial! Here are the 8 essential steps that need to be followed comprehensively:
First of all, you need to conduct the Site Initiation Monitoring Visits (SIV), check for the study sites' preparedness, and train the site study staff in their respective study-related activities. It goes without saying there is much planning involved in conducting a monitoring visit requiring coordination between all stakeholders. It is up to the Clinical Research Associates and Study Start-Up Lead (SSUL) to iron out every detail; good planning and coordination save a lot of precious time in conducting a clinical study.
Once the SIV visit is successfully carried out, the site is equipped for the recruitment of study subjects. Once the recruitment starts, routine risk-based monitoring is essential to ensure that the study stays on track and all study-related procedures are done according to the approved protocol. Efficient monitoring of clinical trials ensures the study subjects' safety, high-quality of the data, and that the project stays on track. Study monitors need to pay attention to all the details to anticipate and prevent pitfalls while working towards the clinical trial's successful conduct.
The Sponsor of a clinical trial must also appoint an experienced independent auditor who can carry out GxP audits to make sure that the conduct has complied with the applicable standards, regulations, and the study SOPs and protocol. With the right auditing strategy, you can evaluate a clinical study's quality and integrity and make sure they are upheld throughout the study.
With continuous digitization and the availability of validated eCRF solutions, the need for on-site monitoring is decreasing. This also helps keep an eye on the progress of the project in real-time and shortens the reaction period. At the same time, it is also important to designate a medically trained safety monitor. The safety monitor will monitor AEs and SAEs' appropriate coding, report SAEs to ethics committees/Institutional Review Boards and applicable Regulatory Authorities, and write the Periodic Safety Update Report (PSUR).
All the information that comes out of a clinical trial is directly influenced by Clinical Data Management (CDM), hence to make sure that the results of the study are transparent and reproducible, accurate data management is the key. The fundamental components of a good CDM are:
Identifying and defining data management elements in the study protocol,

Laying down the Data Management Plan for the study,

Building and annotating paper or electronic Case Report Forms (eCRF),

Programming the clinical database,

Performing user acceptability testing,

Training the personnel involved in data capture,

Performing quality control and assurance,

Performing data cleaning, coding, and export,

Performing database lock and archiving

Preparing datasets and metadata in desired formats for regulatory submissions (e.g., Clinical Data Interchange Standards (CDISC), Study Data Tabulation Model (SDTM), and Analysis Data Model (ADaM)).
7. Throughout the study, it is necessary to meticulously trace the 'essential documents' and file those in the living repository — called the Trial Master File (TMF) — ensuring the data collected are robustness is maintained. The TMF architecture must be designed to retrieve documents easily; as a TMF isn't just a regulatory requirement, it is a chronicle of the study conducted.
8. Finally, for a complex project like a clinical trial, effective project management is at the center of its success. Starting from identifying KOLs and investigational sites and ending with final report submission to authorities, it is vital to outline schedules, budget, resource management, communication, task prioritization, risk assessment and mitigation, project tracking, and progress evaluation. And to stick to the plans put in place, it is necessary to anticipate critical bottlenecks, for instance, slow recruitment rates, and build fail-safe mechanisms into the project management to keep the study running according to projected timelines.
You are now ready to start analyzing and conclude your study! Want to learn how? Stay tuned for next week's article, which will close this DEFINITE GUIDE FOR CLINICAL TRIALS.
Can't wait? Get a peek at the other packages HERE!
About HEMEX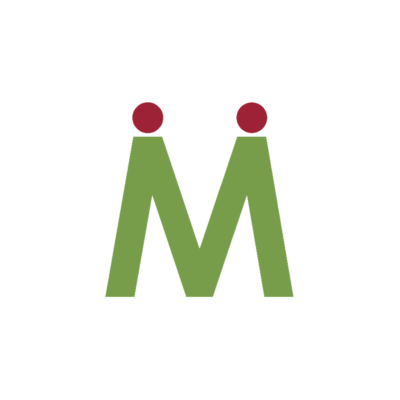 HEMEX is committed to changing the future of healthcare by guiding the most promising European start-ups through each and every step to bring innovative pharmaceuticals, medical devices and in vitro diagnostics to the market. Headquartered close to the thriving Basel global Life Sciences hub, the goal at HEMEX is to ensure start-ups have access to a wide range of tailored products, practical solutions and fundraising support. This empowers the next generation of transformative discoveries to grow into successful and sustainable businesses, and drive change in both human and animal healthcare. For more information, visit https://hemex.ch/