The final 3 steps that will enable you to conclude your clinical development process. Find out how can you thoroughly REPORT your study results with HEMEX Contract Research Organization!
Closing out on our CRO series, today we will focus on how you should REPORT your Clinical Trial results. Previously we have written about how to PREPARE and CONDUCT your Clinical Trial. So, before you start focusing on the results of your study, you can check these two articles to make sure everything is completed.
In order to facilitate the decision-making processes on your product's clinical development, you need to report your study's outcomes altogether. When you decide to undertake a clinical trial, you need to make to commitment to report the findings in accordance with basic ethical principles. Therefore, we have developed this pragmatic guide for you, to enhance a holistic reporting process of your trial outcomes. If you are ready to report, you will need to verify these three points before you proceed:
– The collection of all the data from your desired sample size.
– The study sites have been closed, and the investigational product has been returned/donated/destroyed.
– The data has been cleaned and is ready to be analyzed.
Can you tick off all the above? Then you are ready to analyze, conclude, and REPORT your study! Here is how:
Biostatistical Data Analysis
Firstly, with all the evidence you have collected, you will need to understand what it means and answer all the study questions you started with. If the study had a flawless statistical analysis plan in place to begin with, the statistical analysis of the data collected becomes quite straightforward and the data collected is robust by default. This again emphasizes how important study design is – hence, if you PREPARE well, you will REPORT well. You would have to consider some practical elements in this step, such as the procedure for the biostatistician's blinding, how to correctly document all data manipulations, and the analyses for transparency, traceability, and reproducibility. In the end, all you have to do is analyze the data to obtain the outcomes of the study so that you can decode the multifaceted knowledgebase collected.
Medical Writing and Communications
A clinical study report is a critical part of any Marketing Authorization Application. The clinical development journey culminates in presenting a comprehensive report to the regulatory authorities with the evidence gathered. The clinical study report must be prepared with an understanding of the applicable regulatory requirements. From preclinical, clinical to safety report writing, it is important to capture all the necessary information from the various data sources and produce high-quality reports. Therefore, the study statistician's input is valuable when writing the clinical trial report as all of this needs to be done within the first 12 months of the trial's end (6 months, if the study involved children).
The study results must be published on suitable portals and if applicable, communicated to the study participants. The medical writers must also contribute towards appropriately representing the product in desired markets for commercialization.
CTD Publishing and Submissions
This is the final step towards market access! It is a lengthy, yet if done right, a very rewarding process (you get to finally put your product on the market after all!). According to your target markets, you will have to compile (electronic) Common Technical Document ((e)CTD) or Non-eCTD electronic Submission (NeeS) with country-specific requirements.
For this process, Quality by Design is the key to maximizing efficiency in preparing compliant dossiers and handling multinational submissions and filing. It is also important to keep an eye out for changing global regulatory publishing trends and submission formats.
Once you have submitted to the regulatory authorities, you will begin a back-and-forth interaction with them. If you have been abiding by the applicable regulations and standards throughout your clinical journey, you have very little to worry about. You simply have to wait for your Market Authorization to come through!
As mentioned before in the other articles, if you are not sure how to start, continue, or finalize your clinical development, HEMEX can help you at each critical step of this journey. We support clients globally across multiple sectors, including Pharmaceuticals, Biologics, Medical Devices, In Vitro Diagnostics, and Digital Health solutions. We offer full-service Contract Research Organisation (CRO) as well as tailored Functional Service Provision (FSP) packages to help your product reach regulatory and commercial success!
Ready to start? Take a look at all of our packages HERE!
About HEMEX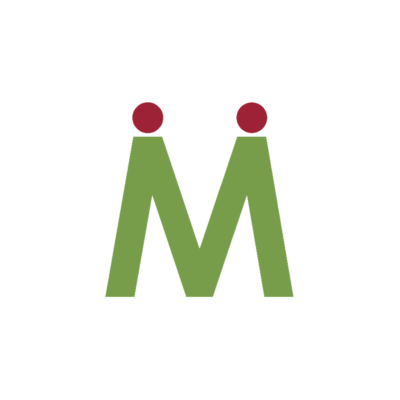 HEMEX is committed to changing the future of healthcare by guiding the most promising European start-ups through each and every step to bring innovative pharmaceuticals, medical devices and in vitro diagnostics to the market. Headquartered close to the thriving Basel global Life Sciences hub, the goal at HEMEX is to ensure start-ups have access to a wide range of tailored products, practical solutions and fundraising support. This empowers the next generation of transformative discoveries to grow into successful and sustainable businesses, and drive change in both human and animal healthcare. For more information, visit https://hemex.ch/