An era may have come to an end; however, the dawn of a completely new investor showcase format is just over the horizon, and with it, many incredible investment opportunities which promise to revolutionize our healthcare landscape. Stay tuned; more information is heading your way soon!
In the meantime, we had one last episode of our HEMEX investment showcase series where we showcase smart ideas and solutions from innovation-driven start-ups that aim to improve our future healthcare services. This morning, we had the pleasure of hosting one of our portfolio start-ups which has developed a device that has the potential to save many thousands of lives. Today, CEO Sandro Cilurzo brilliantly presented Sedimentum's contactless data-driven fall detection system.
Every year, in Switzerland alone, over eighty-thousand people fall in their homes, of which approximately fourteen hundred sustain fatal injuries. The elderly are particularly at risk of sustaining life-threatening injuries following a fall. According to the University Hospital Basel, mobility and balance disorders, visual and hearing problems, or short loss of consciousness are all possible risk factors that lead to falls in old age. Walking or visual aids can also increase the risk of falls for senior citizens. A fall, especially for the elderly, can lead to far-reaching consequences, such as lengthy hospital stays, loss of self-employment in everyday life, and even death.
Plenty of existing wearable and non-wearable solutions for detecting falls are currently available on the market. However, they offer limited capabilities in terms of differentiating between a fall and activities such as yoga exercises for example. Wearable solutions never offer total comfort, and false alarms are often triggered because of their rudimentary detection systems.
Sandro and his team have developed an innovative unique ceiling mounted AI-driven device which overcomes these problems by allowing falls to be detected without the need for any wearable hardware. Sedimentum's device is so sophisticated, that we could describe it as having its very own intuition. We are not joking and bold a statement that may be, it's one backed up by the fact that this device is capable of simultaneously detecting the presence of several people or animals in a twenty-five square meter room whilst still being able to detect a variety of different falls. Furthermore, protecting sensitive health data forms an imperative part of what Sedimentum do. The device itself uses no microphones or cameras and the team has developed an innovative and novel data anonymization procedure and its thanks to this that all data is processed completely anonymously. In this way, privacy is guaranteed at its best.
Headed by Sandro, who specialises in information security, the ten-strong Sedimentum team combines decades of experience in IT and medical device development with a strong business acumen and a business model which clearly reflects this. Sedimentum's seed round will enable production, marketing, and legal operations processes to begin; ultimately driving the initial phases of the commercialisation process.
Sandro Cilurzo has brilliantly pitched and answered all questions from the participants. He explains to HEMEX: "Sedimentum utilises AI technology in a previously untried domain and demonstrates a great opportunity to match the not properly addressed issues in fall detection systems. You will invest in people that developed an approach that is perfectly positioned to access and expand the market". At HEMEX, we're incredibly enthusiastic about Sedimentum's potential to become a game-changer for senior citizens and those in need of a precise fall detection system.
We want to warmly thank Sandro Cilurzo for his pitch, and we wish Sedimentum all the best in their funding round. A financing round that will allow them to develop their technology further, present their new business model to the market, and ultimately gain traction. We also want to thank the attendees for joining us today and their interesting questions during the Q&A round.
Are you interested in becoming an early-stage investor in one of these promising start-ups? Would you like to participate in our new and improved format? Or are you interested in learning about how to create a great pitch deck that excites potential investors about your idea? Then you are in the right place! 
Contact our Event Manager HERE.
About HEMEX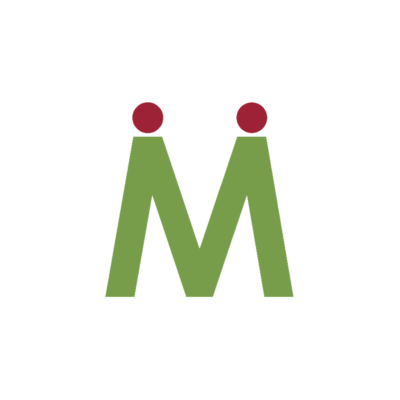 HEMEX is committed to changing the future of healthcare by guiding the most promising European start-ups through each and every step to bring innovative pharmaceuticals, medical devices, and in vitro diagnostics to the market. Headquartered close to the thriving Basel global Life Sciences hub, the goal at HEMEX is to ensure start-ups have access to a wide range of tailored products, practical solutions, and fundraising support. This empowers the next generation of transformative discoveries to grow into successful and sustainable businesses, and drive change in both human and animal healthcare. For more information, visit https://hemex.ch/