Unique

c

ultures,

different o

pportunities,

and

many s

miles

:

Meet the

team working towards a common goal!
Last year in August, we introduced you to the HEMEX team members. Everyone shared insights into their personal lives, professional careers, some impressive achievements and astonishing facts about themselves. Over the past year, the company has grown rapidly and we have been very fortunate to welcome many more fantastic people into the HEMEX family. For this reason, we thought it was time to start our second diversity series and give you the opportunity to get to know our new team members.
Before starting this new diversity chapter, we wanted to remind you of some of the highlights from the last series and showcase some of the amazing people we have in our team! We all have different backgrounds yet together, we laugh, smile and work towards achieving excellence. Here is a quick reminder of the HEMEX team:
KNOWLEDGABLE: Rafiq, our talented medical doctor works in Medical and Regulatory Affairs here at HEMEX. He is also CSO at Inura Medical, one of our innovative portfolio companies. If you are lucky enough to have lunch with Rafiq, you will hear his many stories about 'nicely cooked lamb' so get ready.
FOCUSED: Vanja leads our Clinical Operations team, is CEO at Inura Medical and can take on any challenge. When you meet Vanja, you'll see that she wears many different hats as she has many talents in different fields but you can be reassured that you are always in great hands.
RESOURCEFUL: Samidha leads our Quality Assurance and Regulatory Affairs team and is our start-up Portfolio Manager today. She has an impressive list of personal and professional achievements, is very determined and is one of HEMEX's longest standing employees.
PASSIONATE: Ivana is creative and extremely talented at all sorts of photography, from portraits to country landscapes and food. She has received worldwide recognition for her work and here at HEMEX she supports with PR activities and is our official team photographer. Every time you see some nice team photos on our social media or website, you can be sure it was her!
SOCIABLE: When you look at HEMEX's Social Media, you should know that the brilliant mind behind all of this impressive outreach is Yaozi. Through her posts, we have been able to attract company fans from far and wide (especially from Spain) and we are so glad to have her as our company ambassador!
DEDICATED: If you've had the pleasure of meeting Mohamed, you will know that he is always helpful, very clever and kind. At HEMEX, Mo (as we call him) does a lot of grant writing and also is Project Manager at inQbator. If you are ever in need of a friendly face to talk to, Mo is your go to person!
CREATIVE: Did you know Juan is a pilot? Yes, you heard it right, so when you plan your next break and need a private plane, book with Juan. Aside from this, Juan is our fabulous graphic designer. Thanks to him, we have an amazing company website and he is the mastermind behind many companies visual identities.
ENTHUSIASTIC: Laurène is known for being the 'sportiest' team member and at HEMEX plays a key role in many of the ongoing clinical trials. She's always ready to help anyone and is determined to make an impact on the future of the animal and human healthcare industry.
SPIRITED – Franziska is determined, ambitious and drives everything that is Marketing and Sales related at HEMEX. Franziska is a true role model. Every day she strives to create something new and has supported so many start-ups on their mission to complete their vision for the future!
ENTREPRENEUR – Last but not least, Pascal, our CEO and co-founder, and the reason why we are lucky enough to have a HEMEX family. He is committed to helping others, builds new opportunities and shares his experiences to benefit anyone he meets.
We are proud of the team we have and hope this article gave you a taste and reminded you of some of the great people we have here at HEMEX. We can't wait to start the second diversity series and showcase our incredible new team members.
To end this week on a high, we thought we would share this inspirational quote from our last series, spoken by Arthur Redpath, one of our fantastic animal health consultants:
"In my life, I have had so many people telling me that you can't do this or that. But just know: what you are trying to achieve, have that dream, and never give up, because you'll get there." 
Stay tuned for our Second Diversity Series coming up next week!
About HEMEX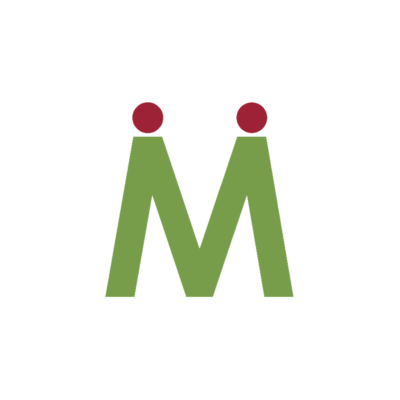 HEMEX is committed to changing the future of healthcare by guiding the most promising European start-ups through each and every step to bring innovative pharmaceuticals, medical devices, and in vitro diagnostics to the market. Headquartered close to the thriving Basel global Life Sciences hub, the goal at HEMEX is to ensure start-ups have access to a wide range of tailored products, practical solutions, and fundraising support. This empowers the next generation of transformative discoveries to grow into successful and sustainable businesses, and drive change in both human and animal healthcare. For more information, visit https://hemex.ch/