HEMEX is pleased to introduce you to the new talented minds and charismatic personalities on the team! Are you curious? Then keep reading, because today you will learn more about our office manager and executive assistant Serena and our junior sales associate Loïc.
               Serena
"The future belongs to those who believe in the beauty of their dreams."  -

Eleanor Roosevelt
Serena is a scientist by training. She was born in Monza, an Italian city famous for Formula 1 races. She was initially tempted to become a medical doctor, but despite this, she decided to pursue a career in the life sciences and study biotechnology.
After university, she moved to Switzerland and did her Ph.D. in Zürich, which was focused on cancer biology. It's what she always loved and had a passion for. As she told us: "I was interested particularly in cancer biology because I felt the pressure to add something to that field. A lot of progress has been made in the last years, but still, many of these genetic diseases need to be addressed somehow as there is yet no cure or no early detection method."
After completing her Ph.D., she was keen on pursuing the life science career. That is why, she then moved to Cambridge, UK, for her postdoctoral studies. She spent three years deepening her knowledge on cancer biology. Serena considers it as an extremely valuable experience, which opened her mind to different ways of scientific thinking as well as cultural enrichment. 
In 2018, she started working as a senior scientist for a biotech startup. Her work didn't involve only scientific research as she had to deal with tasks she never had before such as laboratory set-up and management, hiring, administrative and financial matters, which she really enjoyed! This experience led her to think about what she is really good at. She realized that she is good at overseeing many different tasks in parallel, which shifted her interest towards her current profession with science still in the background.
At this point in her life, she found HEMEX. Even though she joined only in March 2021, it feels like Serena has been with us forever. When asked about what she mainly enjoys at Hemex she replied: "Hemex is a great reality, my days are filled with diversity of tasks, dynamicity and stimulating discussions, three things that are extremely important for me at work!". She is a perfect fit to the team and not only because she loves sweets as much as we do! Also, her tiramisu is exceptional!
When we asked about her motivation to change her professional path, she replied: "The science I was doing was crucial, but not applied to patients directly. It was very fundamental science, far from having a visible impact on patients' lives. I was missing this for years, even though I didn't realize it. The startups that HEMEX is collaborating with are much closer to the patients, so I indirectly feel closer and supportive. The fact that I feel that what we do has a faster impact on patients motivates me on a daily-basis."
The most important value for Serena is having a balance in life. Being happy at work, happy in her private life, and happy with herself as all the rest comes just as a nice consequence of such balance. We could not agree more! 
"When I aim to do something, I want to do it at best." – Serena
Serena is talented in many things and is always good at what she does. Her carrying personality makes us feel at HEMEX like at home. As the tradition, we asked Loïc to describe Serena in one word. He told us, Serena is for him RELIABLE.
                Loïc                 

"If what you have done yesterday still looks big to you, you haven't done much today." –

Mikhail Gorbachev
Loïc is a pharmacologist by training. He was born and raised in France, in the Eastern region called Alsace. His passion for football began in childhood, and he played on a high level. Unfortunately, he became injured, so he was forced to make a life-changing decision – did he want to continue with football, or did he want to pursue higher education?
His strong interest in science influenced his choice towards education. He obtained a bachelor's degree in biochemistry, which he studied for two years in France, followed by a year in Canada. During his master's degree in France, he specialized in the field of pharmacology and toxicology, which brought him an opportunity to work for a big company as a LabTech.
The experience he had was interesting, but he worried about spending his entire life in a lab. Following these feelings, he changed his direction and studied business school in Paris for a year. After that, his career led to the orientation of sales and marketing, but always maintaining his scientific credentials. In June 2021, he decided to join HEMEX. What was his devotion? "I wanted to learn more about the startup ecosystem while still using my scientific credibility, to think outside of the box and learn new competencies. It was a perfect match!" Building relationships and friendships with customers and having human interactions are his daily goals.
When we asked him, what people should think about the company, he replied:"I think there must be a clear strategy between versatility and identity. We should have an identity without losing the versatility. With versatility, we can stand out from the crowd, and with a clear identity, we can add value. I think HEMEX has both."
Loïc's grandparents are the biggest inspiration in his life. His grandpa because he taught him how to be good professionally wise, and being a perfectionist. His grandma because she taught him to see the goods things in people, trying to smile even if it is complicated sometimes.
"Life is a rollercoaster. Sometimes you are on a high, sometimes you are down. Just try to be happy with what you have." – Loïc
Everybody on the team would agree that Loïc is the most diverse member. He speaks 5 languages on a professional level – French, Portuguese, Italian, Spanish, and English. And his next language goal is to learn German. Loïc's nationalities are Italian, French, and Portuguese.
Loïc has strong interpersonal skills. He is open, friendly and gives us a reason to smile every day. Andrea was asked to describe her colleague Loïc in one word. She said Loïc is GENUINE.
About HEMEX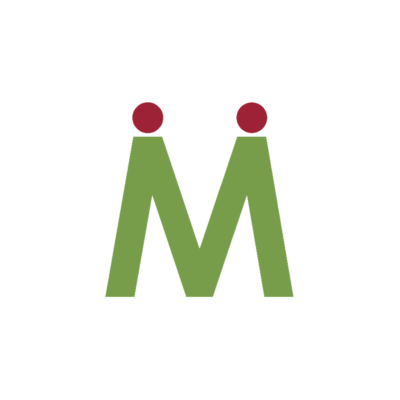 HEMEX was founded as a private investment and consulting company headquartered close to the Basel global life sciences hub. Our primary focus is to bring innovative drugs, medical devices, and in–vitro diagnostics to the market. We specialize in supporting early-stage start-ups, and we offer tailored solutions to accelerate projects into successful and sustainable businesses. Additionally, HEMEX helps and supports start-ups to find non-dilutive and dilutive funding. We are now gaining fast recognition, and this is partly because we are transforming the culture by seamlessly bridging the gap between investors and entrepreneurs.