Today, we continue with our diversity series. In this article, meet Andrea and Lucie. Andrea is our Clinical Research Associate from New Zealand, and Lucie is our Marketing & Sales Assistant from Czech Republic. Would you like to learn more about them? Then keep scrolling!
Andrea

"You're never too old to set another goal or dream a new dream" –

CS Lewis
Andrea was born in Invercargill, the closest city to Antarctica, at the very bottom of New Zealand. She originally studied Business Administration and worked for an accountant. Her goal was to own her home before the age of 20, which meant she needed to work many jobs simultaneously, not necessarily in her chosen career path.
She continued working various jobs until starting a family, including Office Manager for a Fashion Designer, where she found her passion for clothing and design. Moving to retail fashion, she managed a specialty Clothing store for several years and realized that making someone feel good about themselves was both rewarding and satisfying. The company owners acknowledged her passion for design and encouraged her to go back to full-time study. She qualified as an Interior Designer and ended up having commercial and private clients. She explains to HEMEX, "It excites me when I enter a home and find it filled with the personality of the people inside." She loved to create each design based on what people enjoyed being surrounded with.
Growth in her own family persuaded Andrea to look for a 9 to 5 job, therefore, she began working for the NZ Government in Social Services, and later in Employment Coaching. This led to the setup of her own business in New Zealand providing Vocational Rehabilitation. She tells us, "I always have found huge satisfaction in showing someone that you believe in them and eventually seeing them believing in themselves as well"
A move to Europe required big changes and new opportunities to re-train and for 9 years she worked for a Medical Device Company progressing through the Regulatory, Clinical Operations Department, and Project Management of Clinical Trials. In general, she enjoyed contributing to something that made a difference in people's lives.
Andrea's life has taken many different paths, the last one lead her to HEMEX, where she works as a Senior Clinical Research Associate. She told us, that for her it is important to be working on something that does matter to people, working with a team that is dynamic, hungry, and innovative.
We asked Andrea about her favourite food and she replied "Anything that comes out of cold water is my favourite food." The biggest inspiration for Andrea is her grandmother, fearless and completely in control, and she definitely has followed in her steps!
Andrea is one of our most experienced team members. She brings to the team a fresh and joyful atmosphere. We asked her colleague Lucie to describe Andrea in one word. COURAGEOUS is the word, which popped up in her mind.
Lucie

Don't work for recognition but do work worthy of recognition. –

H. Jackson Brown, JR.
Lucie is a Business and Marketing expert by training. She was born and raised in a very small village in the Czech Republic called Moravský Žižkov. Since very early, Lucie's interests revolved around business management, languages, and marketing. Therefore, she went to the university in Ostrava where she could pursue her aspirations.
Lucie comes from a passionate entrepreneurship mind family. From a very young age, she worked and helped in the family business. Her family owned seven hectares of vineyard and a wine shop. Therefore, they produced wine and afterward sold it, but not just that, they also grew other fruits and vegetables, for a while, they even had a rabbit farm! Lucie tells us, "I am so proud that my siblings and I chipped in and helped the business keep going. We did everything by ourselves together with our parents. It was actually a lot of work, but we were happy". Lucie helped her parents with the management, accounting, and administrative aspects of the family business.
During her bachelor studies, she went for half a year exchange semester to study international business and management in St. Gallen, Switzerland. She also worked part-time in corporate marketing in the Czech Republic at a small company, and between her semesters at the university, Lucie worked for three whole summers on a farm in Gossau, Switzerland. Even at a very young age, she was an unstoppable hard-working woman!
Once finished with her studies, she decided she wanted to get some work experience in the industry. Therefore, in the middle of the pandemic, she decided to move to Switzerland. While she was looking for the next step in her career, she decided to apply for a Master's program in International Business Management. Casualties of life, thereafter the same month she started school, she joined the HEMEX team.
At HEMEX, Lucie is in the Marketing & Sales team. Here she prepares the proposals for the customers and is responsible for invoicing. Moreover, she supports the team in the daily Marketing activities contributing with her fantastic narrative skills in the articles and the marketing campaigns. The most important value for Lucie is teamwork. "I can't imagine working somewhere where there is no teamwork. Very good team relationships, and communication is what makes us thrill at work". She is proud of what she has achieved in Switzerland, as like she mentions, "sometimes moving to another country with another language while studying and working all together can be overwhelming." At HEMEX, we believe she is rocking it!
Lucie's parents are the biggest inspiration in her life. Her dad, a hard worker who taught her that you'll find your purpose with devotion and passion, and her mom, who taught her that anything is possible if you are determined to do it. Definitely, Lucie has inherited her family mindset because she is a passionate and brave woman.
Lucie speaks Czech, English, and little bit of German and Slovak. She tells us she loves to do any kind of sport, and she is another good ballerina to add to the team; she even was once part of a contemporary dance group! She is passionate about Apple strudel and Svíčková, and we can assure you; she is together with Andrea, probably our best bakers of the team!
Lucie's reliability and outstanding performance make a big difference daily. Everybody enjoys working with her! As part of our Diversity Series tradition, we asked Aurelia to describe Lucie in one word. She told us for her Lucie is AMBITIOUS.
About HEMEX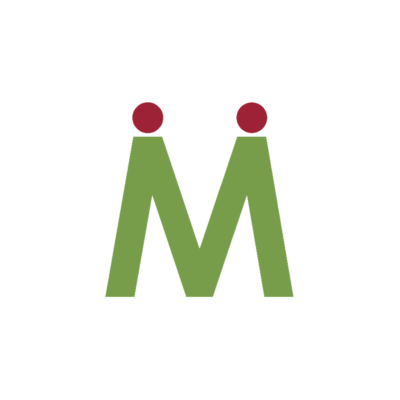 HEMEX was founded as a private investment and consulting company headquartered close to the Basel global life sciences hub. Our primary focus is to bring innovative drugs, medical devices, and in–vitro diagnostics to the market. We specialize in supporting early-stage start-ups, and we offer tailored solutions to accelerate projects into successful and sustainable businesses. Additionally, HEMEX helps and supports start-ups to find non-dilutive and dilutive funding. We are now gaining fast recognition, and this is partly because we are transforming the culture by seamlessly bridging the gap between investors and entrepreneurs.