Following up on our diversity series, today we are introducing Aurelia and Nycole. They are two outstanding young spirited women, who strengthened our team, and we are thrilled to have them. Do you want to know a little more about their lives and how they ended up at HEMEX? Keep reading!
Aurelia

Life is like riding a bicycle. To keep your balance you must keep moving. –

Albert Einstein
Aurelia was born and raised in St. Gallen, a part of the German-speaking region of Switzerland. After completing the gymnasium, she decided to move to Basel to study sport, exercise, and health science. She has not only chosen sports to be a part of her academic path, but Aurelia also enjoys very much cycling in her spare time. Growing up in a family where all family members share an interest in cycling, she developed as well this passion. Especially after a long and exhausting day of work 😉 she likes to ride her bike to clear her mind.
During her undergraduate program, she started working with patients. However, she soon realized that being directly exposed to patients is not fulfilling her daily work life. After being challenged with the question of whether to go into research or enter the pharma industry, she decided to start her master's program at the health science and medicine faculty in Lucerne. Thereby, deciding to go into research! Completing her internship in pediatrics and oncology and being involved in clinical studies significantly increased her research interest.
While applying for vacancies in the pharma industry, by chance came across a job offer at Hemex on LinkedIn. After a successful job interview with our office manager and some other co-workers, her clinical operations journey at Hemex started just in July 2021. After all, she still ended up in the pharma industry! To the question of what inspires her in her work, she replies: "In the end, we can make a change. It's hard to do a change within one study, but even then, you can maybe reach something that could not be reached without this study". Aurelia is determined to create an impact on people's health-related quality of life. She enjoys working in close collaboration with all Hemex team members to create this impact. Being part of a small team with plenty of team spirit and a family atmosphere brings even more joy to her daily work life.
One of the greatest inspirations for Aurelia is her dad. Not only work-wise, but they also share the same passion for cycling, which brings them even closer. No matter what, she can always rely on his support. Even though they don't see each other often, they maintain a close relationship. As winter is arising soon and hopefully brings heaps of snow, you will most likely meet Aurelia on the ski slope somewhere up in the mountains. Aurelia is a perfect addition to our diverse workforce at Hemex and never fails to put a smile on someone's face. We couldn't imagine lunch without her bursting into tears and laughter after telling a funny story anymore. Or in her words: "the best moments are happening when you don't expect."
We asked her colleague Nycole how she would describe Aurelia in one word, and she told us for her, she is FREE-SPIRITED.
Nycole

"If you can dream it you can do it." –

Walt Disney
Nycole is an International Business specialist by training. She was born and raised in a city called São Vicente in Brazil. She studied at a technical school focused on business administration. Since she was very young, she dreamed of living abroad, which is why she started her next studies with an international focus.
At HEMEX, she is working as a Marketing and Sales Assistant. Her main responsibilities are to support the team with content creation on our channels and prepare proposals for our clients. She joined HEMEX half a year ago, and she feels since then, she learned a lot from all the team members, because as Nycole explained: "You always have something to learn from people here; there is always something they can teach you."
When she was 13 years old, Nycole heard about a summer program at Disney. This became her motivation, and once she reached a certain age, she applied and was accepted to participate in the Disney program. She remembers the time as a great working experience, which she is very proud of. Nycole had broad working experiences, including working as an English teacher, administrative assistant to a doctor, assistant in a global retail chain C&A, customer service department, and even in a procurement department of a shipping company!
During her time in Brazil, she met her partner, and this was the first time she started thinking about moving to Switzerland as it is where he comes from. In July 2019, Nycole moved to Basel. She started studying German and applied for her master's studies in International Business Management at FHNW in Olten, which she is finishing by the end of this year 2021.
We asked her what inspired her to purchase a career in this direction; she replied: "Every semester during my studies, I had marketing, and I really enjoyed it. Also, people were always telling me that I am very creative and doing a great job in marketing planning."
The biggest challenge in her life is living so far from her family and friends, and adapting to the Swiss culture brought its hurdles as well. Nycole thinks people outside the company should know that the HEMEX team is full of hardworking people who do their jobs with dedication and give out the best to every client. Her biggest inspiration are her parents. Her mother because she took such good care of Nycole and her siblings, and her father, because he worked his whole life to support the family. As she mentions: "If I am, where I am right now, it's all because of my parents."
By now, everybody at HEMEX knows that Nycole's favorite food is pizza. She loves traveling, exploring new places, and trying new dishes. Nycole speaks Portuguese, Spanish, English, and a little bit of German. As the tradition dictates, we asked Nycole's colleague Leonardo to describe her in one word, and he said, for him Nycole is ENTHUSIASTIC.
About HEMEX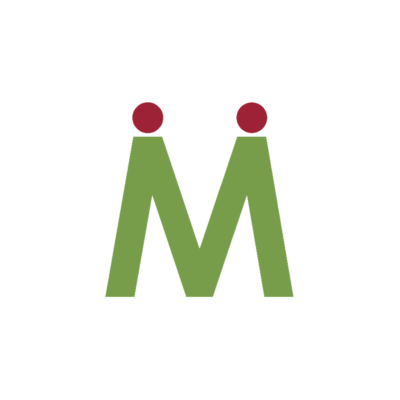 HEMEX was founded as a private investment and consulting company headquartered close to the Basel global life sciences hub. Our primary focus is to bring innovative drugs, medical devices, and in–vitro diagnostics to the market. We specialize in supporting early-stage start-ups, and we offer tailored solutions to accelerate projects into successful and sustainable businesses. Additionally, HEMEX helps and supports start-ups to find non-dilutive and dilutive funding. We are now gaining fast recognition, and this is partly because we are transforming the culture by seamlessly bridging the gap between investors and entrepreneurs.