Continuing with HEMEX's diversity series, we want to introduce you to our new team members Leonardo and Luana. Leonardo grew up in Milan, Italy, and Luana in the canton of Basel-Land, Switzerland. Both are dedicated to improving our society's health system, and we are delighted with their fresh perspective and enthusiasm! Do you want to know what brought them to HEMEX? Keep reading to find out.
                Luana

"Nothing is as important as passion. No matter what you want to do with your life, be passionate." 
Luana was born in a small village in the canton of Basel-Land, Switzerland. There she grew up with her parents and younger brother. When she was 16 years old, she decided to go for an exchange year to Fayetteville, state Arkansas in the United States, where she joined a high school senior year. She was very young back there, and being so far from her family was the biggest challenge she has faced. Yet, she remembers it as one of the most memorable experiences of her life. 
Luana decided to enter the banking sector since it was something she had always been interested in. She held the position of relationship manager at the bank. Although she found it very interesting, it did not fulfill her expectations. Therefore, it put her in front of a difficult decision – should she stay or change her career path? It was a hard choice, but she wanted to contribute to a positive impact on society, which in the end led her to HEMEX. 
At HEMEX, Luana is in the Marketing & Sales team, where she supports the team with daily activities concerning sales administration, social media, and communications. Luana's positive mindset and devotion allow her to thrive, and we are thrilled to have her on our team! She remembers the day when she walked in for an interview and saw the whole team sitting in the garden and having lunch altogether. "What a nice team.", she thought. This moment stayed in her mind. 
On a daily basis, Luana is inspired by great teamwork and the ability to work with a very diverse team with many different skills. She enjoys and learns from being in a fast-growing company, where activities are very dynamic and agile.
Luana speaks German, English, and a little bit of French. In general, she likes to do any kind of sports, although she is the most passionate about tennis. In the winter months, she enjoys being outdoors and getting fresh air while skiing or snowboarding! Luana really loves lasagnas, especially the ones cooked by her mom on Sundays. The most important thing in her life is her family and friends because she knows they will support her no matter what. 
Lastly, we asked Luana's colleague Franziska to describe her in one word. Franziska told us that Luana is DYNAMIC.
       Leonardo                 

"That knowledge that remains only on your tongue is very superficial. The intrinsic value of knowledge is that you act upon it."
Leonardo was born and raised in Milan, a big city in Italy. His passion for chemistry and mathematics started when he was still in high school. As a matter of fact, during this period, he was ranked for two consecutive years among the top 10 at the regional level of a chemistry competition called Giochi Della Chimica Award.
His educational path led him to Hungary, where he lived and conducted his experimental thesis in organic chemistry for almost one year. When he returned to Italy, he obtained his degree in Pharmacy with a major in Medicinal Chemistry from the University of Milan. 
Afterward, he got the opportunity to start his career in Leverkusen, Germany, the Global headquarter of Bayer, in the area of quality. Leonardo is a curious person and always seeks knowledge, which brought him to the United States to work in Medical Affairs in the field of diabetes and cardiovascular disease for Sanofi North America. As he told us during the interview: "If we have faith even as small as a grain of mustard seed, we will understand that nothing is impossible." 
At HEMEX, Leonardo works as Quality Assurance Specialist. His main responsibilities are implementing QA strategies for startups, supervising quality documentation and training, and ensuring product readiness for audits and inspections. 
Leonardo has been at HEMEX for only a few months, but he has already learned a lot, especially he enjoys teamwork and multitasking activities. He explained that being exposed to so many different areas enables him always to keep an open mind and be curious about every service HEMEX offers. For Leonardo, the greatest surprise was the wide range of services offered and the company's rapid growth. He likes to work in a dynamic environment because, as he said, "In this kind of environment you can find challenges, in challenges you can find opportunities, and in opportunities you can find growth."
Leonardo loves every kind of food, but if he had to choose; he'd go for lasagna! Moreover, if you are looking for a partner to do sports, then Leonardo is the right person to go to. He loves sports, which include running, too. His longest run path was about 20 kilometers, but he is planning to go bigger! In his words: "Healthy body, healthy mind." He also enjoys reading when he has some time to spare; his favorite genre is real-life stories, which also includes religious books.
Traditionally, we asked his colleague Samidha to describe Leonardo in one word. For her Leonardo is JOLLY.
About HEMEX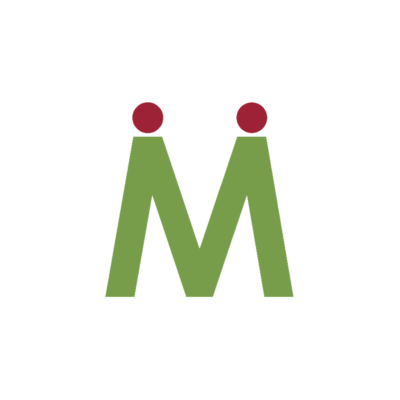 HEMEX was founded as a private investment and consulting company headquartered close to the Basel global life sciences hub. Our primary focus is to bring innovative drugs, medical devices, and in–vitro diagnostics to the market. We specialize in supporting early-stage start-ups, and we offer tailored solutions to accelerate projects into successful and sustainable businesses. Additionally, HEMEX helps and supports start-ups to find non-dilutive and dilutive funding. We are now gaining fast recognition, and this is partly because we are transforming the culture by seamlessly bridging the gap between investors and entrepreneurs.