Making history together – 2022
World Cancer Day
Today, on the fourth of February 2022, we want to spread awareness about the gap in cancer care and support the initiative from the Union for International Cancer Control (UICC), which strives to close the cancer care gap.
Did you know?
Every year 10 million people pass away from cancer.
Globally, cancer is the second leading cause of death.
More than 30% of the common cancers can be prevented.
Through prevention, early detection, and treatment, millions of lives can be saved every year. Therefore, HEMEX encourages not only its employees but also the broad public to adopt more healthier behaviours that could prevent this disease, such as choosing healthier food, increasing their physical activity levels, and even living more mindfully.
Disruptions to Cancer Care due to COVID-19
In order to contain the COVID-19 pandemic, immediate measures had to be taken. This caused significant disruptions to cancer care, which will affect health and cancer outcomes in the future. Cancer treatments were delayed or canceled, numerous support programs were shut down, and families of cancer patients could not visit their loved ones in care centers. Moreover, fundings and other resources in cancer organizations dropped significantly worldwide.
According to a study and analysis by the European Cancer Organization, the following facts have been gathered:
5 million fewer cancer patients have been checked by doctors.
Approximately 50% of urgent referrals for cancer cases were reduced.
In Europe about 100 million cancer screening tests were not conducted.
European oncology experts say it could take at least 12 months to clear the backlog of patients awaiting cancer screenings.
One million cancer patients could be undiagnosed.
As a result of disruptions of early cancer detection screenings, patients are already being diagnosed with more advanced stages of cancer.
1 in 2 cancer patients in Europe experienced treatment delays, and 1 in 5 continue to experience delays still today.
1 out of 10 cancer patients in Europe do not receive the radiotherapy they need because of concerns about COVID-19.
In Europe, a 12 week delay in surgery for all breast cancer patients could lead to 12,000 excess deaths over a year
Healthcare workers are feeling burnout and showing signs of clinical depression.
In fear of being infected with Covid-19, patients are less likely to go for follow-up appointments for early-stage cancer treatment.
For supporting evidence visit the committed website: TimeToAct (europeancancer.org)
Through all these challenges, COVID-19 revealed the weaknesses and gaps in health care systems. It enabled us to see the opportunities for improvement in the area of innovative technology development to enhance patient-focused care and its global equity.
Each individual can contribute to improving the healthcare system, even in the field of cancer treatment. How can we do that? We can begin by increasing our awareness and educating ourselves about cancer prevention, and maintaining a healthy lifestyle. Furthermore, together we can strengthen primary healthcare in our communities and increase the number of people committed to cancer research. At HEMEX, we thrive by supporting startups who will provide the future healthcare professionals with more innovative technologies to treat cancer patients without barriers and limitations.
HEMEX Encouraging Better Health
This year, HEMEX's mantra centres on Making History Together, which encouraged us to raise awareness and take thoughtful steps towards a healthier lifestyle by participating in a 21 challenge, "Focus On Your Health." All it takes is signing up and completing one challenge per day for 21 days. HEMEX is playing our part! In the following days, we will share with you our progress. Join us and share yours, too!
Written and researched by: Lucie Pribylova
Sources: UICC – World Cancer Day, 2022; European Cancer Organization, 2022
About HEMEX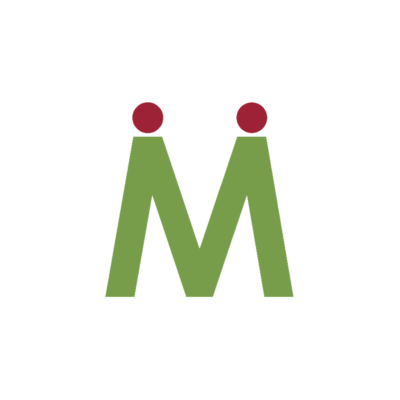 HEMEX is committed to changing the future of healthcare by guiding the most promising European startups through each and every step to bring innovative pharmaceuticals, medical devices, and in vitro diagnostics to the market. Headquartered close to the thriving Basel global Life Sciences hub, the goal at HEMEX is to ensure startups have access to a wide range of tailored products, practical solutions, and fundraising support. This empowers the next generation of transformative discoveries to grow into successful and sustainable businesses, and drive change in both human and animal healthcare. For more information, visit https://hemex.ch/