Making history together – 2022
International Day of Women and Girls in Science
February 11 is commemorated worldwide as the International Day of Women and Girls in Science by the UN General Assembly. Unfortunately, there is still a significant gender gap at all levels of science, technology, engineering, and mathematics (STEM) disciplines all over the world. At HEMEX, we ask ourselves, how is this still happening in the middle of the Fourth Industrial Revolution?
The International Day of Women and Girls in Science was established in 2015 to achieve full and equal access to and participation in science for women and girls. By now, you might have realized how we at HEMEX love to speak up for a good cause. We believe in the power of education, and we believe that international days are perfect occasions to raise concerns, mobilize the resources needed, and address global problems.
Today we would like to highlight and recognize the role of women and girls in science as agents of change. Research shows that gender equality and the empowerment of women and girls in science make a crucial contribution to the world's economic development. Moreover, full and equal access to and participation in science, technology, and innovation for women and girls of all ages is imperative for achieving gender equality.
"Even today, in the 21st century, women and girls are being side-lined in science-related fields due to their gender" – Audrey Azoulay, UNESCO's Director-General.
The gender gap in science
Why is this day important?
Over the past decades, even though the global community has made progress towards increasing the participation of women in science, they continue to be excluded and are still under-represented:
Fact 1: Women are typically given smaller research grants than their male colleagues and, while they represent 33.3% of all researchers, only 12% of members of national science academies are women.
Fact 2: In cutting-edge fields such as artificial intelligence, only one in five professionals (22%) is a woman.
Fact 3: Despite a shortage of skills in most technological fields driving the Fourth Industrial Revolution, women still account for only 28% of engineering graduates and 40% of computer science and informatics graduates.
Fact 4: Female researchers tend to have shorter, less well-paid careers. Their work is underrepresented in high-profile journals, and they are often passed over for promotion.
Women as a share of total researchers:
Source: UNESCO Institute for Statistics, June 2019
Agents of Change in Switzerland
We would like to recognize the role of women and girls in science as agents of change in Switzerland. There are a lot of organizations and companies, but today we'd like to give a gold star to:
girls@science
Schweizer Jugend Forscht it's a group with a large network of partners and experts in the industry, science, business, and public institutions from the heart of Bern. They organize funding activities for the benefit of courageous young people and help them gain experience in the world of research. They have a program called girls@science, which is specially designed to break the gender gap. During this study week, girls aged 10-13 have the opportunity to get in touch with the fascinating world of science and technology. Throughout four days, the girls gain insight into various departments and can get a taste of research for the first time.
We have defined a pathway for 2022 towards women's health. This includes standing up as well for gender equality and female empowerment. At HEMEX, we want to be part of the change, and as we mentioned in early communications, we have some activities prepared for this year that aims to connect, inspire, and promote women!
The International Day of Women and Girls in Science is a moment to focus on and highlight the huge steps women have been making in building up successful and inspiring careers in science. It's also a day to acknowledge the gender inequalities present every day in science. We say, let's embrace a critical analysis on this matter and try to overcome this problem together!
Sources: United Nations, International Day of Women and Girls in Science, 2022, UNESCO, Science Report, 2021
About HEMEX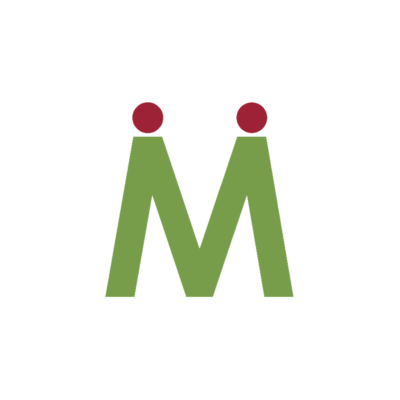 HEMEX is committed to changing the future of healthcare by guiding the most promising European startups through each and every step to bring innovative pharmaceuticals, medical devices, and in vitro diagnostics to the market. Headquartered close to the thriving Basel global Life Sciences hub, the goal at HEMEX is to ensure startups have access to a wide range of tailored products, practical solutions, and fundraising support. This empowers the next generation of transformative discoveries to grow into successful and sustainable businesses, and drive change in both human and animal healthcare. For more information, visit https://hemex.ch/