Scailyte™ is an ETH Zürich Spin-off and Top100 Swiss Startup applying artificial intelligence to discover novel and ultra-sensitive biomarkers from single-cell data.Over the past 3 years, we have established ScaiVision™, a proprietary data analytics platform for clinical research, which enables us to achieve groundbreaking discoveries in multiple disease areas. We have validated our approach by discovering our first single-cell biomarker for the detection of skin T-cell lymphoma, which we are currently translating into an in vitro diagnostics application that will radically improve the diagnosis and survival chances for thousands of patients suffering from this disease. We are scaling up our efforts by applying our biomarker discovery approach for multiple indications in oncology and women's health. In order to strengthen Scailyte's discovery potential and provide strategic guidance, we have appointed a scientific advisory board consisting of world leading clinicians and scientists. The scientific advisory board is being led by Scailyte's co-founder, Professor Dr. Manfred Claasen.
"Scailyte's m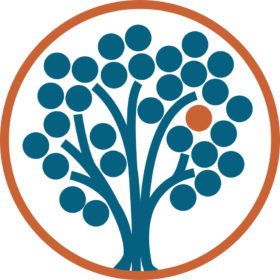 ission is to provide better healthcare and transform diagnostics, with particular focus on diseases with high unmet diagnostic need. With the rise of novel single-cell technologies, we are now in the unique position to leverage the potential of high dimensional single-cell data and Scailyte is at the forefront of turning this potential into clinical applications." says Prof. Claassen.
Prof. Dr. Manfred Claassen has been recently appointed as full professor in Clinical Bioinformatics at the University Hospital of Tübingen with focus on machine learning for single-cell biology and precision medicine. Prof. Claassen is an alumnus of University of Tubingen and obtained his PhD from ETH Zürich. He did postdoctoral studies at Stanford University, where he pioneered research in single-cell data analysis and subsequently started his independent research group at ETH Zurich. This activity resulted in the key developments of an algorithm that paved the way for Scailyte's innovative implementation of deep learning approaches for cell identity biomarker discovery.
Prof. Dr. Emmanuella Guenova is a dermatologist, specialist in cutaneous lymphoma and laboratory diagnostics of skin diseases, and appointed professor at the Faculty of Biology and Medicine of the University of Lausanne. She is a senior physician-scientist, leading the specialized cutaneous lymphoma clinic at the Department of Dermatology of the Lausanne University Hospital (CHUV). Prof. Guenova is supporting Scailyte as a clinical advisor and principal investigator in our clinical development program for cutaneous T-cell lymphoma.
Prof. Dr. Michael Mueller is a renowned gynaecologist and gynecological oncologist and managing director of the Women's Health Clinic at the University Hospital of Bern (Inselspital). Prof. Mueller is supporting Scailyte as a clinical advisor and expert in endometriosis and women's health.
Prof. Dr. Tomas Kalina is a physician and a cytometry expert currently leading a research group focused on disorders of adaptive immunity at the Charles University in Prague. Professor Kalina is supporting Scailyte as a clinical diagnostic advisor with his expertise in cytometry standardization.
Prof. Dr. Petter Brodin is a pioneer in single-cell analysis and, advising Scailyte in immunology and the application of single-cell technologies for clinical research. Prof. Brodin is based at the Karolinska Institute in Sweden and heads a research group that focuses on systems level analyses of the human immune system. Prof. Brodin is a consultant pediatrician working at the Karolinska University Hospital
Dr. Michael Stadler received training in immunology and bioinformatics from the Universities of Lausanne and Geneva. He is a scientific advisor supporting Scailyte's with the development of our data analytics platform. After postdoctoral studies in Bern and at the Massachusetts Institute of Technology (MIT), he joined the Friedrich Miescher Institute for Biomedical Research (FMI) Basel, where he is a staff scientist and leads the computational biology group.
ABOUT SCAILYTE: Scailyte AG is a data-driven biomarker discovery company, founded in Luzern, Switzerland in 2017. The ETH Spin-off is using cutting edge technologies within the single-cell space and a proprietary biomarker discovery platform to develop clinical diagnostic applications in oncology and women's health. Scailyte is ranked among the Top100 Swiss Startups since 2019 and has won the MassChallenge Switzerland in 2018.
ABOUT HEMEX: Hemex AG is a privately-owned swiss investment and consulting company headquartered close to the Basel global life sciences hub, with its main focus to bring innovative drugs, medical devices and in vitro diagnostics to the market. HEMEX specializes in supporting early-stage start-ups, offering tailored solutions to accelerate the project into a successful and sustainable business. Additionally, HEMEX helps start-ups in their efforts to find non-dilutive and dilutive funding.