In an interview on the platform for high-tech startups Venturelab, Peter confirms something that we were already starting to presume in Hemex; Scailyte is developing rapidly. "However, the learning curve has been and still is extremely steep – as the start-up develops rapidly, so do I, and that is really exciting".
As a founder and CEO, Peter faces a lot of challenges in his daily activities, but he always had the interest to be involved in multiple initiatives. "I managed a student NGO during my studies and organized numerous international meetings, so I had some basis when I decided to become the CEO of a startup". It is exactly this transition to become the CEO of a company like Scailyte that has given Peter the skills to succeed as an entrepreneur.
The path of an entrepreneur is sometimes harsh. Peter states that surrounding yourself with a smart and experienced team is necessary. "What helps me a lot is the support and coaching I receive from more experienced entrepreneurs and experts from various industries".
We at Hemex are thrilled to work with vibrant start-ups like Scailyte. Our slogan "Your Ideas. Our Expertise. One Goal." reflects that we support the start-ups to achieve a common goal, to efficiently combine the smart ideas of entrepreneurs like Peter Nestorov, with our bench-to-market expertise in order to improve patients' lives.
You can find the full interview here.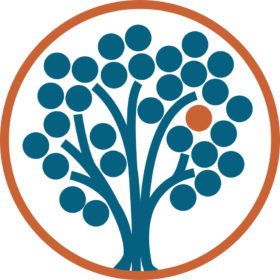 Scailyte is a data-driven biomarker discovery company, that detects complex disease patterns from single-cell data at the onset of disease. Only a small fraction of cells is abnormal, and the changes of the molecular profile are subtle. Scailyte's technology provides unprecedented insights into diseases by uncovering hidden "single-cell" secrets. With an AI-driven approach, Scailyte is unlocking the potential of single-cell data for early diagnostics. Scailyte is ranked among the Top100 Swiss Startups since 2019 and has won the MassChallenge Switzerland in 2018.
Hemex is a privately-owned Swiss investment and consulting company headquartered close to the Basel global life sciences hub, with its focus to bring innovative drugs, medical devices, and in vitro diagnostics to the market. HEMEX specializes in supporting early-stage start-ups, offering tailored solutions to accelerate the project into a successful and sustainable business. Additionally, HEMEX helps start-ups in their efforts to find non-dilutive and dilutive funding.
At Hemex we are proud to have recognized Scailyte's potential and to be part of their successful journey.