We are very proud to start with our first diversity article. Firstly, we would like to introduce you to Rafiq and Vanja. They both work closely together in our portfolio company Inura. Rafiq is from Pakistan and Vanja is from Switzerland. We would like to introduce them to you today because we admire how dedicated they are to their work.
              Rafiq
"Perseverance is the key to success."
Rafiq is a physician by training. He has worked in clinical medicine for more than 15 years. Born in Karachi, Pakistan, he often tells us about fond memories he has of learning to crawl, walk, and run in Bangladesh, where he spent the first 3 years of his life.
As a teenager, Rafiq always knew he wanted to study life sciences because biology was one of his favourite subjects. So, it did not really come as a surprise to anyone that he decided to study medicine. One of the people who inspired him the most during his first years of practicing as a medical doctor was his supervisor. Rafiq remembers his devotion to duty, his selflessness, and his medical ethics. Nowadays, as his colleagues, we can confirm that these adjectives perfectly describe Rafiq. All members of the Hemex team admire his devotion to improving society's well-being.
In 2008, Rafiq relocated to Switzerland with his wife and son. His son was very little and grew up here in Basel. Although Rafiq's family now call Switzerland their home, they still miss their family and friends in Pakistan, whom they visit every year.
Two years ago, we were thrilled to have Rafiq join the Hemex team. At Hemex, he looks after Medical and Regulatory Affairs. Since last December, he is also the CEO of our portfolio company Inura Medical. In this new role, Rafiq believes he can make a vital contribution to a common disease in the field of women's health. We could not agree more!
When we asked Rafiq about Hemex, he told us that he feels thrilled to see the rapid growth of Hemex as an organization. He always looks forward to coming to work in the morning and supporting the team. He believes Hemex will keep growing at this pace, and he is so proud to be part of the Hemex journey!
Rafiq speaks Urdu, English, Arabic, and German. He claims that he really enjoys eating a wide variety of food, but his favourite meal is a "nicely made lamb." The team knows this well because we always enjoy his funny explanations of how to cook "nicely made lamb" during our lunch breaks!
Rafiq is very talented at all the medical work he does so we all have high expectations when it comes to his cooking skills and look forward to some more home cooked food soon. In fact, we asked Vanja to describe Rafiq in one word, and she said that for her Rafiq is KNOWLEDGEABLE.
               Vanja
"Per aspera ad astra."
Vanja is a molecular biologist by training. She was born in Basel and completed all her education locally. She studied biology and specialized in molecular biology. When she finished her Master's in the infection biology lab, Vanja decided her next step in her career was going to see and understand how the industry works, and that is how she arrived at Hemex.
We were delighted to receive her application, so we invited her immediately for a job interview. Her potential was so evident that, even though we were not looking to hire anybody at that specific time, we decided to offer her an intern position at Hemex. She was so dedicated to her work that after just 3 months, she got a fixed position in the Clinical Operations team. 
When we asked Vanja to describe her daily tasks at Hemex, she smiled and told us that they are very diverse. She explained that the good thing about working at Hemex is that she has learned a lot. There are some things that you cannot be taught at University, however, here at Hemex, she has discovered she can learn new things. As her colleagues, we can confirm that her secret talents are unlimited. She is good at everything!
What she likes most about working at Hemex is the interaction with the start-up companies. At the beginning, she found it very exciting to participate in the Pitch Events. Moreover, she finds the Inura project, where she is COO, fascinating and exciting. Working at Hemex pushes her out of her comfort zone and challenges her.
Her work is refreshing, she is a team leader with a lot of knowledge, and at Hemex we are very happy to have her in the team. Vanja is proud of where she is right now and what she has achieved. She feels that her work is appreciated, and that makes her happy, and she loves helping all colleagues at the office.
Vanja speaks Serbian, German, Spanish, English, and French. She tells us that her favorite food is homemade Lasagne, and she claims her mum's is the best! She has a strong connection with her family. In fact, her inspiring quote is written in Latin and she tells us that her father loves inspiring sentences in Latin. This one means "Through the difficulties to the stars." We asked Samidha to sum up Vanja in one word, and she said that for her Vanja is FOCUSED.
About Hemex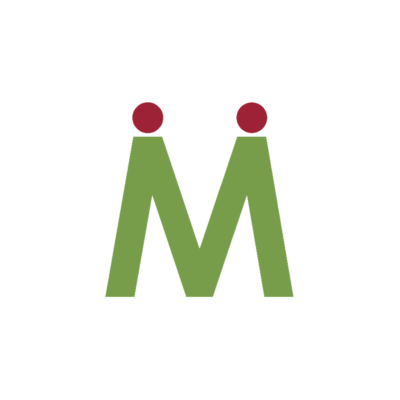 Hemex was founded as a private investment and consulting company headquartered close to the Basel global life sciences hub. Our primary focus is to bring innovative drugs, medical devices, and in–vitro diagnostics to the market. We specialized in supporting early-stage start-ups, and offering tailored solutions to accelerate projects into successful and sustainable businesses. Additionally, HEMEX helps and supports start-ups to find non-dilutive and dilutive funding. We are now gaining fast recognition, and partly this is because we are transforming the culture by seamlessly bridging the gap between investors and entrepreneurs.