Following up on our diversity series, this time we would like you to meet Samidha and Ivana. Two outstanding women who decided to change career paths and fight to follow their dreams. Samidha is from India and Ivana from Slovenia. Would you like to know a little more about their lives and how they ended up at Hemex? They are real sources of inspiration for us, we hope they inspire you to have a wonderful day!
              Samidha
"It is not about making a right choice; it is about making a choice and making it right."
Samidha is a dentist by training. She was born in Noida, India, but she grew up and studied in Pune, the second-largest city in the state of Maharashtra. In India, it is very common to become either an engineer or a doctor. That is why Samidha decided to go to dental school. 
Samidha is a young woman with very clear ideas. She knew she would eventually change career paths and work in industry. Nevertheless, she still practiced as a dentist in a private clinic for 3 years. She wanted to learn from her clinical work and had a very promising career in dentistry. However, around 3 years ago, she decided to study a Master in Epidemiology at the Swiss TPH in Basel. That is how she ended up at Hemex.
She started to work at Hemex as a student almost two years ago. She remembers her first months as a kind of meditation training "I had some very trivial tasks like scanning papers and putting them in files." That gave her the necessary time to understand and learn how the company works and think about how she could make an impact at Hemex. She decided she would like to be more involved in some projects, and we realized Samidha would fit perfectly into our team. "It was just a good fit for everybody. I was good for the company, and the company was perfect for me. And now I am here". She now has a lot of responsibility, as she is in the Clinical Team. In addition to clinical trial management, she also looks after quality management systems for our portfolio companies
Samidha made a hard decision when she decided to change career paths and come to Switzerland to study in TPH. But she tells us she has this altruistic idea to contribute to society and help. She wanted to experience what it is like to work in industry. She wanted to work in the medical field, and Hemex was a great fit. "You just happen to be at the right place at the right time. It was not planned. It just happened." she mentions with a smile on her face.
Samidha speaks English, Hindi, Marathi and German. She has always made her own decisions by herself. She decided to come to Basel, and so she did it. She decided to start working in industry, and achieved this. "I am here now because I worked for it." Making significant changes in your life and coming this far away from home is difficult. We know that this can be challenging. This is why we are so proud of the woman Samidha has become. She mentions that for her, it's essential to have peace of mind. At Hemex, we all enjoy working with Samidha. She has this calming ability in hectic situations, that makes you believe everything will be alright.
As part of our diversity series, we asked Ivana to sum up Samidha in one word. She said for her, Samidha is RESOURCEFUL.
               Ivana
"The only impossible journey is the one you never begin."
Ivana is an economist by training. She was born in Ljubljana, Slovenia, where she studied Economics. However, her passion has always been photography. She started her early career working in marketing and public relations for a software startup, until she decided to switch completely and pursue a career in photography.
Thereafter she began to work for magazine companies in Slovenia as a photographer and photo editor and later continued her career path as a freelance photographer. Five years ago, she moved to Switzerland with her family. Specialised in portrait photography, she also enjoys doing lifestyle, travel, and food photography. She is consistently recognised for her photography work all around the world.
We were thrilled to start working with Ivana in June last year. At Hemex, Ivana works in the Marketing & Communications team. She is content and website designer, our official photographer, and she also helps us in our PR activities. She is an experienced media professional with a strong passion to create and communicate compelling visual stories.  
Ivana explained that working at Hemex brings numerous opportunities to learn. She is very happy to see Hemex growing, she tells us how exciting it is to see new projects coming in, and welcoming new team members. The workflow has become very dynamic, but she likes the balance that the team manages; "when it's time to work, we are motivated hard-workers, and when it's time to relax, we can joke around and have fun".  Ivana finds people, who follow their passion and work hard to pursue their goals, very inspiring, just like many life sciences startups that she has came to know through her work at Hemex. Also, she says that it is great to still get excited and love doing your work after so many years in the field. We see this sparkle in Ivana's eyes every day when she arrives at the office. She is passionate about her photography work, and we greatly admire this. 
Ivana speaks Slovenian, Croatian, English, and German. She explains that the rest of her family lives in Slovenia, and she tries to go to visit as much as possible. "In some ways Switzerland reminds me of Slovenia, like the mountains, the lakes, the green fields, but my people are what I miss the most". At Hemex, we fully support Ivana's point of view, because we all come from different countries. For this reason we are not just a team because we work together, we are a team because we respect, understand and care for each other. As a part of our diversity series, we asked Yaozi to sum up Ivana in one word. She said that for her, Ivana is PASSIONATE.
About Hemex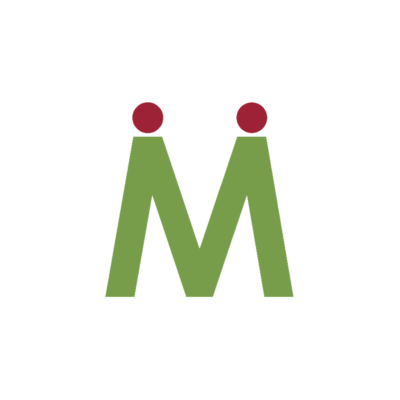 Hemex was founded as a private investment and consulting company headquartered close to the Basel global life sciences hub. Our primary focus is to bring innovative drugs, medical devices, and in–vitro diagnostics to the market. We specialize in supporting early-stage start-ups, and we offer tailored solutions to accelerate projects into successful and sustainable businesses. Additionally, HEMEX helps and supports start-ups to find non-dilutive and dilutive funding. We are now gaining fast recognition, and this is partly because we are transforming the culture by seamlessly bridging the gap between investors and entrepreneurs.