Our diversity series is here! Today we would like you to meet Arthur and Beatrix. This article is very special for us because they are a source of inspiration at HEMEX.

Arthur is from Scotland and Beatrix from Switzerland.

Both are very talented professionals that have worked hard to be where they are now. Two team leaders with endless knowledge about the industry. At HEMEX, we are very honored to count them in our team. Would you like to know a little more about them? Just keep scrolling!
Arthur
"Never give up"
Arthur is a Veterinary Surgeon by training. He was born in The Borders of Scotland, and he grew up on a farm as his family owned an agricultural business. This helped him decide very early on his life that he wanted to become a veterinary surgeon.
However, sometimes the pathway to your desired dream is not easy, and gaining support is difficult. Arthur was told many times that getting into vet school was too hard and that he would not succeed. This is because, in the UK, Veterinary schools ask for very high academic achievements and standards. Arthur started at a very young age to develop the mantra that defines him nowadays; "When somebody tells me; you cannot do something, it's impossible! THAT'S IT. I believe everything is possible, the difference is in the amount of work you are prepared to put in".
Arthur had top-grades and was very keen to pursue his dream, so obviously, he was accepted at the University of Edinburgh as a veterinary student, and his performance at University was outstanding. After University, he worked for three years in general practice until he decided to start a career in the genetics industry. A once in a lifetime opportunity appeared, and Arthur knew he had to go for it. That is how, at just 26 years of age, he became the Head of Veterinary Services for the Scottish Milk Marketing Board. Arthur explains, "That's where I started my career in corporate vet medicine work, and I worked very hard because I wanted to prove that I could do it."
Arthur's professional career is very impressive and inspiring. He has worked with the top veterinarians, surgeons, and KOL's in the world. Arthur has experience in the cattle breeding genetics field, helped create the first commercial laboratory in the world to sex cattle semen, set up an IVF laboratory, and helped develop a Bovine Viral Diarrhea Virus (BVDV) vaccine. Arthur has worked at leading pharmaceutical companies. At Novartis, he commercialized one of the first bovine virus diarrhea vaccines in the world. After that, Arthur became Head of Marketing for the Veterinary Business in the UK. Then he decided he wanted to do a professional training course in Marketing, and then found that he was just born to work in this field!
Arthur arrived in Basel in 2003 and became the International Brand Manager for the cattle and sheep business. By this point, he really wanted to focus on developing his business career, but he stayed on and launched a new molecule called AHC2225, which later became Monepantel to cure any type of worm infection in animals. "The significance of this molecule was revolutionary, and it was potentially fantastic," Arthur explains to HEMEX. Arthur tells us that the cattle and sheep category business unit was a big success story, and the business grew exponentially because he had a brilliant team working with him.
Arthur arrived at HEMEX about a year ago. He had previously worked with some of our team members, and we asked him if he would like to work with HEMEX and bring his expertise to our team. At HEMEX, we are delighted to have someone in the team who has had such a great career.
Arthur tells us, "I have a real burning desire to give something back to my ancestors by preparing something for my successors. We stand on the shoulders of generations of people who worked very hard." Therefore, one of the fundamental things that drives him is the commitment to humanity, justice, and fairness. "Working hard and treating people fairly and with justice is so important. Treating people for what they can bring, not what they have got."
Arthur speaks English and German. He loves fantastic lamb dishes, great wines and cheese, and he likes to ski, hike, and play golf. We would like to finish this inspiring real-life story with a quote from Arthur, which we believe sums him up perfectly.
"In my life, I have had so many people telling me that you can't do this or that. But just know that, what are you trying to achieve, have that dream, and never give up, because you'll get there."
As part of our diversity series, we asked Beatrix to sum up Arthur in one word. She said that for her, Arthur is HUMOROUS.
Beatrix

"Everybody matters"
Beatrix is a Communications Expert by training. She was born and raised in Switzerland, while her family is originally from Austria. She grew up in Zurich, lived in Lausanne, and in the US. Beatrix has a scientific background in neuroscience with more than ten years' experience in this field.
To expand her knowledge and skills, she decided to study Communication and Journalism as well. She tells HEMEX that she "really likes to explain complex scientific topics in a language understandable to everyone." In neuroscience, she was fascinated by the communication between cells in the brain. Explaining these interesting aspects of the brain to people is something that she enjoys, and this motivated her to bridge the gap between Communication and Science.
Scientific journalism was a topic that interested Beatrix. However, she found that she was particularly passionate about corporate communication. She finds this very inspiring because it allows her to interact and coach companies, whilst also working alongside with the media, "but the game-changer was that I like to be part of a team, to work together with other people towards a common vision." She is a team worker, and at HEMEX, we appreciate this very much because she makes our work very easy!
Beatrix started to work as a Communications Manager at Novartis Animal Health (now Elanco), where she mainly dealt with internal communication. She was then offered an important role as a Global Communications Manager at Novartis Group. This was not an easy move because she really loved working in the animal health industry, together with a great team. However, she tells us, "It is important to understand and experience different dynamics and companies to grow professionally." That was also why she decided to join Nycomed (now part of Takeda) as Director of Media Relations. During this experience, she strengthened her professional expertise and oversaw the foundation of media relations for the company. For almost three years, hard work allowed her to build a name for the company and get known by journalists and the media.
Beatrix already had a brilliant professional career when she was recruited as Head of Global Communications & Public Affairs for Vifor Pharma. She saw this as a great opportunity and immersed herself in this new and stimulating adventure. She built up the Communication Department from scratch: internal, external, and online communications, crisis management, media relations, and a completely new branding in preparation of the public listing of the company.
After almost 7 years, Beatrix joined a Biotech company in Lausanne. She enjoyed moving back to the Lake Geneva region as this allowed her to refresh her French and work in the Biotech industry. She improved the business and communication strategy for almost one year, and in 2019, she decided to start her own business.
Her company is currently a well-known reference point for established pharma, and small pharmaceuticals like Biotech and MedTech start-ups that need support with media and communication. In this context, Beatrix had the pleasure of meeting the HEMEX team, and since last summer, we are extremely happy to work alongside with her.
Even if her agenda is always full, Beatrix enjoys spending time with her family. During their free time, they enjoy their dinners together, traveling to new places, and sailing. In fact, Beatrix's favorite dishes are anything that her husband cooks. Beatrix speaks German, English, and French. She believes that everybody is important and has something to teach and share. We would like to finish this inspiring real-life story with a quote from Beatrix, which we believe sums her up perfectly.
"For me, it is key, not just professionally but also personally, to ensure that everybody matters. I really try to respect that, it does not matter the title or the hierarchy, everybody is important when you are contributing to success."
As part of our diversity series, we asked Franziska to sum up Beatrix in one word. She said that for her, Beatrix is ENTHUSIASTIC.
About HEMEX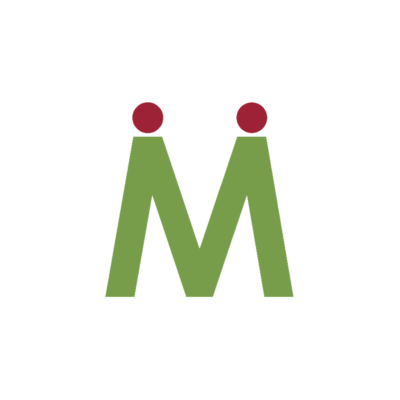 HEMEX was founded as a private investment and consulting company headquartered close to the Basel global life sciences hub. Our primary focus is to bring innovative drugs, medical devices, and in–vitro diagnostics to the market. We specialize in supporting early-stage start-ups, and we offer tailored solutions to accelerate projects into successful and sustainable businesses. Additionally, HEMEX helps and supports start-ups to find non-dilutive and dilutive funding. We are now gaining fast recognition, and this is partly because we are transforming the culture by seamlessly bridging the gap between investors and entrepreneurs.