BioReperia has recently joined an international consortium of 10 partners under the umbrella of the H2020-MSCA-RISE program.
We are delighted to announce that our portfolio company BioReperia has taken part in an international consortium of 10 partners under the umbrella of the H2020-MSCA-RISE program.
RISE program connects organizations from the academic and non-academic sectors (in particular SMEs). By linking research and personnel, and sharing expertise and ideas between the innovation research field to the market field, RISE facilitates international and multisectoral cooperation. The scheme promotes a shared research and innovation culture that embraces and recognizes creativity and entrepreneurship.
This grant will help BioReperia to progress and advance their technology (zebrafish ZTX-platforms) towards IVD-precision medicine and drug discovery. The program offers assistance thought collaborative research and the development of innovation for the project. The objective is to share knowledge via international and intersectoral mobility, based on research and innovation staff allocation with an in-built return mechanism.
BioReperia's innovative technology will shed light on immune-oncology, specifically how dysregulation in cysteine leukotriene signaling contributes to cancer development.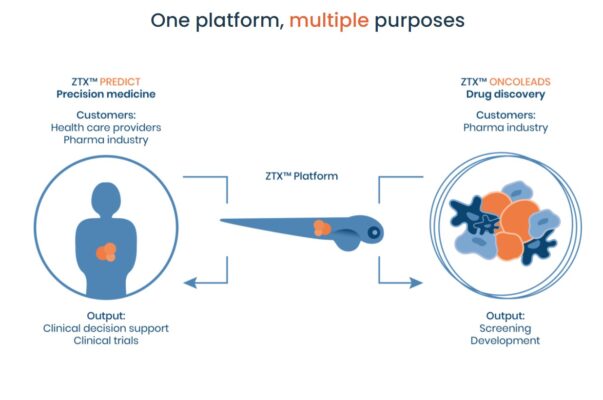 About BioReperia

BioReperia AB is a privately-owned contract research organization (CRO) founded in September 2015 based on technology developed at Linköping University in Sweden. Their technology is used to accelerate drug discovery and individual test treatments on specific patients in clinical trials. They are active as a CRO in the European market for drug discovery in academic institutions and pharmaceutical companies. BioReperia AG was incorporated at HEMEX's incubator on december 2019 to focus on the development of IVD to fight against different types of cancers. More info at BioReperia.
About Hemex

HEMEX is a private investment and consulting company headquartered close to the Basel global life sciences hub. Our primary focus is to bring innovative drugs, medical devices, and in-vitro diagnostics to the market. We specialized in supporting early-stage start-ups, offering tailored solutions to accelerate projects into successful and sustainable businesses. If you would like to know more about our work, you can find more information at HEMEX.