On HEMEX's Investment Showcase today we tackled the pain, bleeding, and tissue tear that women worldwide experience when undergoing common gynaecological procedures. Our portfolio company ASPIVIX is developing the next-generation suction-based cervical device that will improve these traumatic experiences.
As most of you already know, every other Thursday, HEMEX showcases smart ideas and solutions from innovation-driven Start-ups that will improve our future healthcare services. This morning, we had the honor to host a very special HEMEX Investment Showcase, where Mathieu Horras, founder and CEO of Aspivix, brilliantly presented their innovative idea.
Aspivix is a women's healthcare company developing modern, simple, and gentle solutions for gynaecology. Every year, more than 80 M gynaecological procedures such as insertion of contraceptive IUDs (Intara Uterine Devices) are conducted with an instrument called Cervical Tenaculum. These often cause pain, bleeding, and tissue tear since they require uterus access. This trauma is mainly generated by the instrument itself. If you don't know the Cervical Tenaculum, you should check what Aspivix explains in their blog. As a summary, let's just say that it is a device with very sharp hooks that has been commonly used in gynecology for over a century to pinch the cervix and generate the traction needed during the contraceptive IUD insertion.
To modernize women's care and tackle senseless pain, ASPIVIX is developing a next-generation suction-based cervical device that delivers the same maneuverability as the tenaculum, but without causing patient trauma. This device is ideal to help address unplanned pregnancies, considered one of the most significant global public health issues. By increasing the adoption of Intrauterine Contraceptive Devices (IUD), the most effective reversible contraceptive option available today, family planning initiatives as well as sexual and reproductive health education can be tackled. The contraceptive effect of IUD's lasts for over 3-12 years depending on the IUD type, which is particularly interesting for young women, and gets even more attractive if a painless and infection-free insertion is possible. Furthermore, all kinds of IUDs (copper or hormonal) are compatible with this new and promising device, which makes it very interesting on a global level.
Mathieu Horras has brilliantly pitched and answered all questions from the participants. He explains to HEMEX: "investing in ASPIVIX is a unique opportunity to contribute in Women's healthcare and be part of an innovation already long due. ASPIVIX has the ability to become a game changer for women, physicians and women healthcare players, all deeply benefiting from this innovation."
We want to warmly thank Mathieu and we wish Aspivix all the best in their funding round, which will allow them to run pilot sales projects, finalize regulatory clearance in the US, and set up corporate alliances with IUD manufacturers. At HEMEX, we firmly believe in this project, and are looking forward to see their accomplishments this year!
We also want to thank the attendees for joining us today and their interesting questions in the Q&A round.
Are you interested in becoming an early-stage investor in one of these promising start-ups? Would you like to receive a personalized invitation to one of our next sessions? Or are you interested in learning about how to create a great pitch deck that excites potential investors about your idea? Then you are in the right place! Contact our event manager HERE.
About HEMEX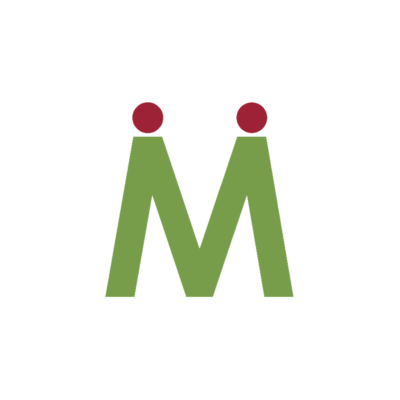 HEMEX is committed to changing the future of healthcare by guiding the most promising European start-ups through each and every step to bring innovative pharmaceuticals, medical devices, and in vitro diagnostics to the market. Headquartered close to the thriving Basel global Life Sciences hub, the goal at HEMEX is to ensure start-ups have access to a wide range of tailored products, practical solutions, and fundraising support. This empowers the next generation of transformative discoveries to grow into successful and sustainable businesses, and drive change in both human and animal healthcare. For more information, visit https://hemex.ch/