Today, we continue with our diversity series. In this article, please meet Juan and Laurène. Juan is from Colombia, and Laurène is from Switzerland. Would you like to know a little more about their lives and what do they do at HEMEX? They are two remarkable professionals to work with. They are the kind of people that always find a way to get the work done. For HEMEX, having them on the team makes a huge difference!
Juan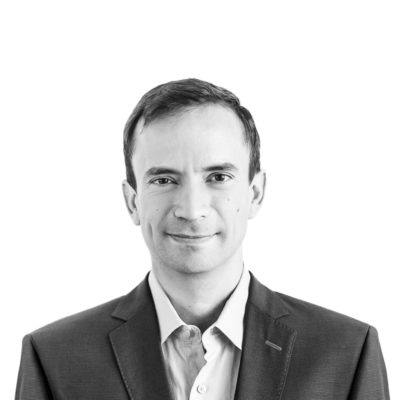 "To be first, is to be last"
Juan is a Graphical Designer by training. He was born in Cali, Colombia. Juan studied Advertising and Marketing, and during one of the courses in this degree, he discovered his passion for graphical design. When he was offered to go and study graphic design in the US, he quickly jumped at this fantastic opportunity.
He then moved to Iowa, US, to study an MFA in Graphical Design, and that is where he met his wife. Once he finished his studies, Juan moved to Europe with his wife and got an exciting job in the UK, working in an engineering company. In this position, Juan had a lot of responsibility and this was very challenging and rewarding for him because he builded their visual identity from 0.
Five years ago, Juan and his family moved to Switzerland, and he started working as a freelancer. Juan arrived at Hemex in a special way; one of his private clients was also a start-up working with HEMEX. Once we saw all the excellent branding, we were so impressed with his work that we directly contacted him to offer him a position at HEMEX! he is a very innovative creative designer, and we highly appreciate his work.
Juan started working at HEMEX in October last year. At HEMEX, he works in the Marketing & Communication team. He helps in our PR activities and improves our graphical design, from designing Pitch Decks and websites to creating the whole corporate identity, logo, and branding. Juan is an expert at communicating clearly and simply. "Sometimes, it is very clear for someone who has very advanced knowledge in a field to explain what they do, but then when other people try to understand it, it gets complicated. You need direct and clear information." Juan explains that he is thrilled to be working at HEMEX, and every day is different because we work with very different start-ups. This is why it is very important to be flexible and serviceable.
Juan is very happy that he decided to go and study in the US. He explained to us that when he left Colombia, it was not common to leave your parents' house so early. "At the beginning, it was a little hard, you leave not just your family, but also your home country and your culture, but then you learn how to be resourceful by yourself." We sympathize a lot on this; moving countries can provide an excellent opportunity to challenge yourself and grow both personally and professionally. Juan is very proud of where he is right now, and he is very confident in what he does. We have to say he is also outstanding!
Juan speaks Spanish, English, and Italian. He explains to us that for him, it is very important to feel useful to others, not only personally, but also professionally. He claims that it is very comforting. Obviously, family comes first, but as lifestyle, he states that serving others makes him feel good. In fact, his professional mantra is aligned with this. At HEMEX, we have experienced that because Juan always puts his interests in second place and the ones of the clients and colleagues always come first. Moreover, Juan is an excellent drum player, and in his free time, he enjoys flying. Yes, you've read it correctly, our amazing Juan is a pilot in his free time.
As part of our diversity series, we asked Laurène to sum up Juan in one word. She said that for her, Juan is CREATIVE.
Laurène

"La différence entre le possible et l'impossible se trouve dans la détermination"
Laurène is a Veterinary Surgeon by training. She was born at the CHUV in Lausanne, Switzerland. She grew up in the French-speaking part of Switzerland and went to a Bilingual International school, where she studied subjects in both English and French. She tells us she did a lot of sport at school and competed in ski racing, badminton, and swimming. We could say, Laurène is the sportiest person in the HEMEX team!
Laurène is a bright woman with very clear ideas. She always knew that she wanted to be a vet. At home, she has two dogs, one of which is a rescue dog that really motivated Laurène to study veterinary medicine. Two years before applying for University, she did many placements in Veterinary practices and in the pharmaceutical industry. These placements also reinforced the fact that she wanted to study veterinary medicine and she was offered a place at Nottingham University. At University, she was part of the 'Livesaving' Society and taught other students first aid and rescue people drowning in the water. She admitted that she loved doing this; "It was very rewarding to teach others first aid and rescue skills because with such knowledge, they could go and really make a difference and maybe even save someone's life". At University, Laurène also got some of her research published in a scientific journal. It was a very interesting equine medicine research project.
In her final year at University, she completed her rotations in clinical practice. She worked in hospitals, charity clinics, and really enjoyed all the emergency work. She especially enjoyed her equine and farm rotations. Laurène always knew she wanted to work in clinical research. Even though she enjoyed clinical practice and could make a big difference to an individual patient which was very rewarding, she always strived to make more of a global impact and this is why she decided to work in industry.
Laurène finished her studies in July, shortly before she arrived at HEMEX. We were amazed and impressed by her talent. She joined HEMEX because she wanted to broaden her horizons. "HEMEX allows me to work in the human medical field, in clinical operations and in the veterinary field, and this was a great opportunity for me". At HEMEX, she works in the Clinical Operations team, and helps in the Business development team. She enjoys the diversity at HEMEX. The fact that she has been able to explore different areas in different fields allows her to help and make a difference.
Laurène speaks French, English, and some German. She loves skiing, hiking, swimming, badminton, horse riding… every sport is enjoyable for her! She is happy to be back in Switzerland, where she can do all her hobbies and be closer to her family. She was always inspired by her dad, his career, and what he was able to achieve. Her dad has always supported her in everything she has done, and she has always been inspired by him. At HEMEX, we believe she is on the right path, and she has a bright future. We truly appreciate her new brilliant ideas and foreseen professional success in her career.
As a part of our diversity series, we asked Arthur to sum up Laurène in one word. He said that for him, Laurène is ENTHUSIASTIC.
About HEMEX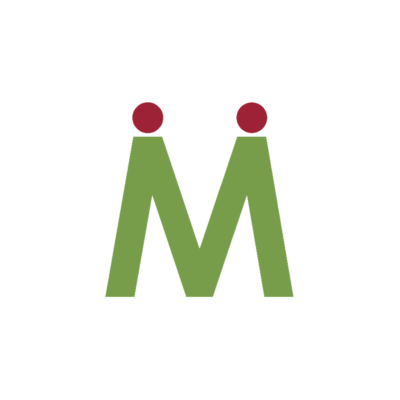 HEMEX was founded as a private investment and consulting company headquartered close to the Basel global life sciences hub. Our primary focus is to bring innovative drugs, medical devices, and in–vitro diagnostics to the market. We specialize in supporting early-stage start-ups, and we offer tailored solutions to accelerate projects into successful and sustainable businesses. Additionally, HEMEX helps and supports start-ups to find non-dilutive and dilutive funding. We are now gaining fast recognition, and this is partly because we are transforming the culture by seamlessly bridging the gap between investors and entrepreneurs.