ARTIDIS has developed a platform that provides a quick diagnosis and identifies the type of cancer and how aggressive it is. Our portfolio company is seeking 20 million to start the market entry preparation launch.
Following on from our previous article about breast cancer, we talked about how early detection and personalized cancer treatment plans are key factors in breast cancer control. Therefore, if the cancer is detected early, there is an adequate diagnosis, and the treatment is available immediately, the likelihood of the patient recovering significantly improves.
We also mentioned in our previous article how ARTIDIS addresses these major problems. The first one being the primary diagnosis at the patient's bedside, where ARTIDIS provides a quick diagnostic test. As a result, the physician performing the biopsy procedure can quickly communicate the test results to the patient. The second problem is the aggressiveness of the cancer and the prediction of the probability of developing metastases. Here, ARTIDIS' technology can identify the type of cancer and determine how aggressive it is. This technology will influence the positive outcome of the treatment and optimize the whole treatment journey.
Why ARTIDIS started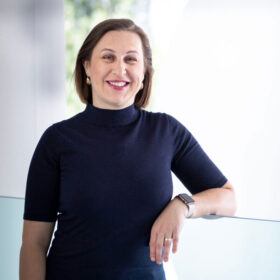 HEMEX spoke with the CEO and co-founder of ARTIDIS, Dr. Marija Plodinec. "I never thought I would have a business career. I was much more interested in science and technology; my background is in physics and my Ph.D. in biomedicine. But I was fascinated by the problems we could solve with this technology", she tells HEMEX. "The origin of this technology we built is called Atomic Force Microscopy, and it was first used material research, later on it expanded to biology. Afterwards, we realized that, for the first time, we could demonstrate that this technology can be used in a very useful manner for clinical medical applications, specially for tissue analysis."
ARTIDIS has developed a fully standardized and automatized platform with great future opportunities for patients with cancer. It is a new tool that creates new hopes and dreams, not just for the patients but also for their families. "I believe ARTIDIS has developed into something fantastic because ARTIDIS is not just a device; it is a fully-fledged digital platform that allows integrating all the clinical data in a personalized manner for each patient," tells Marija to HEMEX. Therefore, the digital component is used to have the correct and comprehensive information about each patient centrally available on site, and ultimately to quickly find the best treatment recommendation.
As we mentioned, this broad data information from the ARTIDIS platform can be analyzed to optimize the patient journey. It is a comprehensive platform with both hardware and software components. "And that's what excites me because we can clearly see that this technology can be applied not only to breast cancer but far beyond, as we continue to expand our clinical program. Therefore, we are continuously involved in the science behind because to be trustworthy and to deliver something useful into clinics the science behind this must be perfect", tells Marija to HEMEX.
Where is now ARTIDIS
ARTIDIS has just completed a large clinical study on breast cancer in Switzerland. This research demonstrates that their technology can be used in a routine clinical setting with a valuable result to the patients. Moreover, in this study, ARTIDIS obtained the first data to demonstrate that they can also predict the disease's course to distinguish more aggressive from less aggressive breast cancer.
ARTIDIS is right now at the product launch level for R&D applications, and they are setting up for clinical validation beyond Switzerland. They are also expanding to other areas such as in lung and the pancreatic cancer. In fact, they have recently established strategic collaborations and future clinical trials in the US within the Texas Medical Center.
The Start-up is rapidly growing, they are expanding business to the US, where they recently opened a subsidiary, and they are starting the preparations for the clinical market entry. Their first step will be clinical validation, followed by regulatory approval, and finally, market entry.
Funding opportunities
A key part of their current growth strategy is to focus on looking for big investment opportunities to bring the company to the next level. At HEMEX, we enthusiastically believe in the ARTIDIS team and their project. Apart from their unique technology, they have a robust business model, and the exit possibilities are very favorable. We are very excited to see them grow so fast, and we wish them all the best!
If you are interested in their project and would like to know more, check out the next video!
If you'd like to contact ARTIDIS, we are more than happy to connect you with their team. You can also contact them direct through their website.
About HEMEX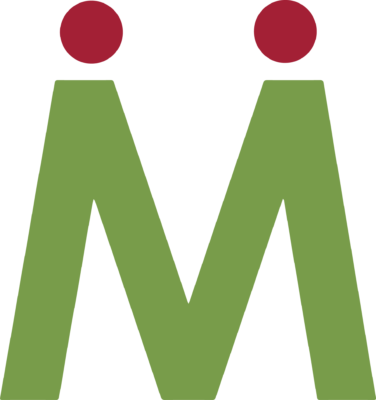 HEMEX is committed to changing the future of healthcare by guiding the most promising European start-ups through each and every step to bring innovative pharmaceuticals, medical devices and in vitro diagnostics to the market. Headquartered close to the thriving Basel global Life Sciences hub, the goal at HEMEX is to ensure start-ups have access to a wide range of tailored products, practical solutions and fundraising support. This empowers the next generation of transformative discoveries to grow into successful and sustainable businesses, and drive change in both human and animal healthcare. For more information, visit https://hemex.ch/"