In our last diversity series, meet Hans, Paul, and Pascal. We are delighted to present to you today these three big legends at HEMEX. Hans is from Switzerland, and he is the most senior member of the team. We are so honored to work with him because his experience brings quality to our work. Paul is from Budapest, and he is a co-founder of HEMEX. We feel very blessed to be able to learn with him every day, his knowledge goes beyond the life-sciences field. And finally, Pascal is from Belgium, and he is the other co-founder of HEMEX. Moreover, we are thrilled to have him as our CEO because he is a real team player and an encouraging leader to work with! Do you want to know more about their lives and how HEMEX was founded? Keep reading!
              Hans
"Resilience and reliability lead to solutions."
Hans is a biochemist and molecular biologist by training. He was born, grew up, and went to school in Switzerland. He completed his studies in the Swiss Federal Institute of Technology (ETH) in Zürich and worked there for a short time as a research assistant with a very promising career.
Hans has dedicated all his life's work to the pharmaceutical industry. In 1975, he was engaged as head of biochemistry in the research and development department of a Swiss pharmaceutical company, and then his career took off. The greatest part of his professional life has been in Johnson & Johnson in the CILAG facility, where he took over the Quality Assurance and Quality Management department. Later on, he moved up to the international and national management board of the company.
As GMP and Quality Assurance Manager in several countries around the world, travelling was a big part of his job. In 2009 he retired from J&J, but this only lasted two weeks, because he got a call from a start-up company who was developing a recombinant product, and he decided to jump in to continue developing quality in the life-science world. Here he built up completely from scratch their pharmaceutical quality management system. For the second time in his life, he decided he was going to finally retire and enjoy the fruits of his life's work, but he got another call, this time to be part of the HEMEX team, and since then he's been working at HEMEX as a consultant and qualified person in Quality Assurance. He has built up one of our star products now at HEMEX, the Quality Management System.
Hans tells us that the HEMEX experience has given him another perspective on how business is done; "in the start-up ecosystem, there is no security that the project is going to go further, no matter how good the idea behind it is. It's not easy to get sponsors and you are continuously looking for funding on the so-called free investor market." For Hans, it is very important to get the work done. He tells HEMEX that what really drives him is to develop a project, follow it through, and create a product that follows the science and regulatory norms.  
Through his whole life, there is something very special for Hans, and which he is proud of and very happy about: his family. So much travelling made it difficult to be at home, but he tells HEMEX that it could be managed, and that this was thanks to his wife's support, he spent as much time as possible with his family.
Hans speaks German and English. When we ask Hans about his hobbies, he tells us that now that he has more time he enjoys going to do long walks with his wife, hiking in the mountains, reading, learning about economy, and driving old-timer cars and motorbikes! We want to finish this inspiring real-life story with a quote from Hans, which we believe sums him up perfectly.
"Quality management is an improvement process of quality management system. It's a living system! You need to have a look at the issue and try to find the solution. A question or problem needs to be considered in order to solve it"
As part of our diversity series, we asked Paul to describe Hans in one word. He said that for him, Hans is EXPERIENCED.
              Paul
"Your limitation—it's only your imagination."
Paul is a biochemist and pharmacist by training. He was born in Budapest and grew up in Switzerland. He decided to study biochemistry and pharmacology at the ETH in Zürich and finished his Ph.D. in Marburg, Germany.
Paul has had a legitimate career path. For 25 years, he worked at Roche Pharma, where he assumed different roles and positions in several areas. He started in the metabolic diseases department, continued in the drug developing division, joined the cardiovascular research area, and lead the thrombosis group and the dermatology research group. Lastly, he took over the global research on antiseptics, which later he was asked to develop a spin-off of assets in that research. 
This spin-off entity was called Basilea Pharmaceutica, and it's is now a multinational specialty biopharmaceutical company. Paul is one of the founders that in 2000 helped develop the takeoff from what at that moment was an evolving start-up with just 20 people in the team. For some years, he also assumed the role of COO at Basilea Pharmaceutica. Following the company's successful sale, Paul stayed for a while to help post-merger integration. Still, he concluded he wanted to change scenarios and joined a small start-up called Arpida.
At Arpida, he was in charge of leading the clinical development team. As any Start-up, at the very beginning, it was a "one-man show," with the whole development to build up. However, the more progress Arpida had, the clearer it became that they had to increase and build an entire team. This new team was composed of motivated, hard workers who had one common goal, to see Arpida successfully in the market, and here is where Paul met the other HEMEX founders.
After this experience, Paul, together with Pascal and Richard, decided to found HEMEX. Their initial idea was to create a private investment and consulting company. Therefore, the founders chose to be headquartered close to the Basel global life science hub. In the beginning, their primary focus was to bring innovative drugs, medical devices, and in-vitro diagnostics to the market. Now HEMEX has grown significantly, and we are expanding not just our team but also our services and products.
Paul speaks Hungarian, German, and English. He enjoys going to the mountains and reading lots of books. We want to finish this inspiring real-life story with Paul's quote, which we believe sums him up perfectly.
"As a start-up, you will always be lacking money, the most important is to have clear priorities and tailor your development program in a way the costs are minimal, but also that you get reasonable statistical significance to improve the future of healthcare."
As part of our diversity series, we asked Pascal to sum up Paul in one word. He said that for him, Paul is WISE.
              Pascal
"Fall down. Stand up. Straighten your crown. Smile. Carry on."
Pascal is a Telecommunication engineer by training. He was born and grew up in Leuven, Belgium. After finishing high school, Pascal decided to study in the military academy to become an army officer, but then he switched career paths and chose Telecommunication engineering.
At the beginning of his professional career, Pascal worked at KPN Belgium in the Telecommunication industry. However, in 2000 the telecom bubble burst, and Pascal considered switching to something more stable. It was very easy for him to find a space that he could contribute to. As modern healthcare is very often involving a lot of processing and collecting data, he decided he wanted to bridge the gap between Healthcare and Information Management. Hence, he moved to the healthcare industry and started working as a coach for surgeons working with neural response telemetry software at Cochlear, Belgium.
In 2005, he moved to Switzerland where he obtained a degree in Clinical Research and started working in the development department at Arpida, where he met the other HEMEX later founders. At this time, Arpida had around 20 antibiotics in the pipeline; the first one submitted in 2008 was not approved. Therefore, the company had to be dissolved. After this experience, HEMEX's founders; Pascal, Richard, and Paul, decided to give themselves some time to build up their own consulting company. In 2011, the founders of HEMEX were asked to join the development team of a company called Finox Biotech. In the next 4 years, they brought one of the first biosimilars in fertility treatment for women in Europe. Following the successful market entry, Finox Biotech was sold for CHF 190 million to Gedeon Richter. HEMEX was incorporated in 2015 in Liestal, Basel country, and in 2017 subsidiaries were established for the European market in Loerrach, Germany, and finally in 2018 for the US market in Bethesda, Maryland, USA. In 2019, HEMEX signed a collaboration agreement in China and now the company is further expanding to the USA and Southeast Asia. More exciting news to follow soon!
Nowadays, HEMEX has expanded significantly. Pascal tells us, "We are now offering all services from the bench to the market. Our main areas of expertise are small and large molecules, medical devices, in-vitro and companion diagnostics, digital health, both in human and in animal health. In particular, we focus on helping start-ups that are developing solutions in these areas with our expertise." At HEMEX, Pascal is in charge of making sure everything runs smoothly; in other words, he is the CEO and responsible for making the managerial decisions. Pascal is committed to changing the future of healthcare; he tells HEMEX, "the coolest thing about the work we do at HEMEX is that we see the future treatments and trends in healthcare years before they reach the market, we help develop solutions that will probably only be available in 5 to 15 years from now. This is something fascinating and interesting because, in a way, we are looking directly into the future."
Pascal speaks Dutch, German, English, and French. As a hobby, Pascal loves to go sea-fishing. Since Switzerland is located far away from any sea or ocean, he decided instead to go hunting deer and wild boar in the Swiss mountains, but once a year he goes to Norway with his friends, so he can still enjoy fishing. Like a good Belgian, Pascal loves Belgian chocolate, "the best chocolate in the world," but he is also very fond of Swiss fondue. We want to finish this inspiring real-life story with Pascal's quote, which we believe sums him up perfectly.
"What really drives me is to have fun in my job and to work with a team of people who also have fun and are happy in their jobs. As a CEO, I have the opportunity to offer my team an environment where they can choose which professional path they'd like to have. I want everybody on my team to have the best opportunities to develop themselves and grow in any direction they  like."
As part of our diversity series, we asked Rafiq to sum up Pascal in one word. He said that for him, Pascal is an ENTREPRENEUR.
About HEMEX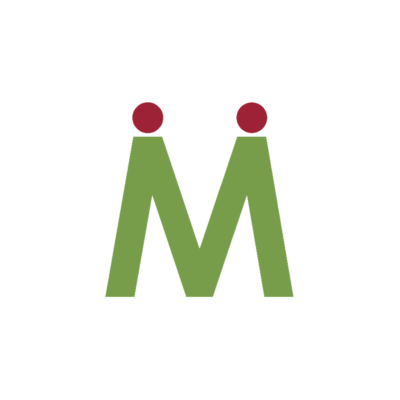 HEMEX was founded as a private investment and consulting company headquartered close to the Basel global life sciences hub. Our primary focus is to bring innovative drugs, medical devices, and in–vitro diagnostics to the market. We specialize in supporting early-stage start-ups, and we offer tailored solutions to accelerate projects into successful and sustainable businesses. Additionally, HEMEX helps and supports start-ups to find non-dilutive and dilutive funding. We are now gaining fast recognition, and this is partly because we are transforming the culture by seamlessly bridging the gap between investors and entrepreneurs.